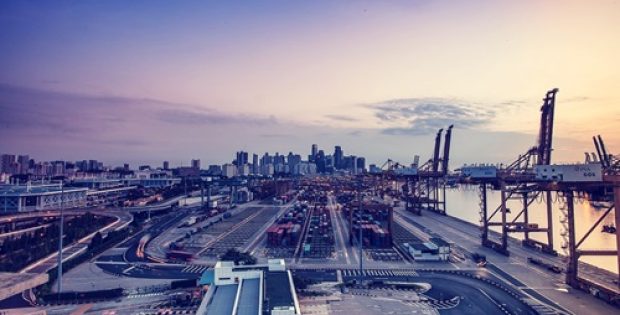 The Alpha Data Centre Fund has apparently acquired a plot spanning 3,840 square meters in Gore Hill Technology Park to develop a data center facility in Australia. For the record, The Alpha Data Centre Fund is managed by Alpha Investment Partners – the wholly-owned unit of Keppel Capital, Keppel Group's asset management subsidiary.
Sources familiar with the knowledge of the matter claim that the greenfield data center – Keppel DC Sydney 1, will be situated near Gore Hill Data Centre – an already existing data center in Keppel DC Reit's portfolio. Reportedly, the construction of this unit will take place over the span of three phases
Construction of the facility will take place over three phases with Phase I to be completed by the first half of 2021. Once all the three phases are completed, the data center will be remnant of around 57,000 square feet of gross floor area (GFA).
Wong Wai Meng, CEO, Keppel Data Centers, has been quoted stating that the firm's track record as a trusted data center developer has enabled it to provide reliable solutions to a huge portfolio of customers. The latest data center construction builds on Keppel's commitment to support its customers' expansion requirements and also help them capitalize on the opportunities that have come forth on account of digitalization and cloud adoption, Meng adds.
Alvin Mah, CEO, Alpha Investment Partners, has been quoted to say that Alpha DC Fund's collaborative agreement with Keppel Data Centres for yet another data center development is reflective of how the various business units in the Keppel Group work in tandem to provide investors with unique opportunities. The firm's latest data center, by leveraging Keppel's operational expertise, will be rather well-positioned to analyze numerous data center demands and provide optimal returns for investors, Mah adds.
As per a company statement, the current transaction may not have a material impact on the firm's earnings per share or net tangible assets for the current financial year.
Source Credits: https://www.straitstimes.com/business/companies-markets/keppel-expands-data-centre-footprint-in-sydney