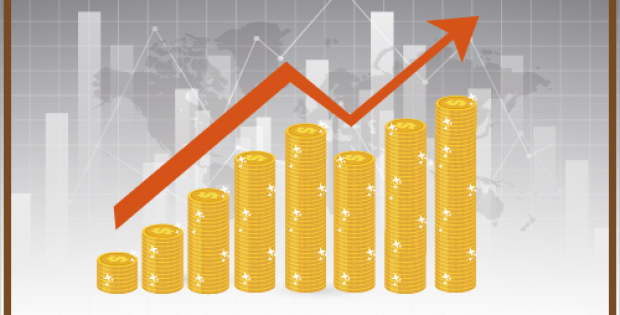 The demand for Global Level Sensors Market is anticipated to be high for the next five years. By considering this demand we provide latest industry report which gives complete industry analysis, market outlook, size, growth and forecast till 2024. This report will assist in analyzing the current and future business trends, sales and revenue forecasts.
Micro-electro-mechanical systems (MEMS) technology is anticipated to have a significant demand in the level sensors market. It is useful for applications that require accelerometers and pressure sensors. This is owing to the smaller size and potential to closely integrate with the associated electronics. Gyroscopes, radiation, gas and mass flow sensors are among the other categories of MEMS.
Wide implementation in the automotive and manufacturing industry and increasing demand for residential and commercial usage is enhancing the level sensors market. New generation products can be installed and configured easily and provides information with high accuracy and efficiency. Application of level sensors market include measurement of tank levels, liquid assets inventory, stream level monitoring, dredging spoil levels, obstacle warning systems, automotive parking.
Technological advancements in the level sensors market such as miniaturization, microprocessor enabled intelligent instruments providing data based on its performance offer significant growth opportunities. In addition, they offer high efficiency, reliability, reduced power consumption. The top-level sensing technologies include float, tuning fork, ultrasonic, radar, microwave, laser, hydrostatics, differential pressure, capacitance, load cell.
To access in-depth table of content of the level sensors market, please click the link below:  www.gminsights.com/request-toc/upcoming/1666
Non-contact level sensors market is classified into optical, laser, ultrasonic, radar, Micro-electro-mechanical systems(MEMS). The optical non-contact solution is less-expensive level sensing technology used for monitoring the liquid levels in various industrial machines such as washers, medical water distillers, dialysis machines. As a major industrial trend, stainless steel optical sensors are implemented in various hydraulic processes and refrigerators to perform operation under higher PSI. Optical sensors are smaller in size with less weight with higher efficiency, capability of working at even high temperatures making it suitable for critical infrastructure industries such as oil & gas, water-treatment, food and beverage, pharmaceutical, biotechnology.
Significant applications of level sensors include critical infrastructure industries such as oil & gas, chemical, power and energy. In oil & gas industries, these products are widely used to monitor the oil & gas flow and can be connected to computers in the network easily. In consumer electronics industry, they are used in household appliances and are enabled with synchronized control and communication. Increasing demand for consumer convenience and home automation is expected to propel the level sensors market growth.
The Asia-Pacific region is expected to dominate the level sensor market owing to the presence of large number of vendors, increasing automotive manufacturing in the economies such as China, India, and Japan. Furthermore, rapid industrial growth, presence of large number of refineries, mining, petrochemical processing facilities, automotive industries offer significant growth opportunities for the level sensors market in the region.
Industry participants in the level sensors market are ABB Ltd., Eaton Corporation PLC, Emersion Electric Company, Siemens AG, MTS Sensor, APG, Inc., AMETEK Inc., First Sensor AG, Georg Fischer AG.
Browse Complete Report Summary @ www.gminsights.com/industry-analysis/level-sensors-market