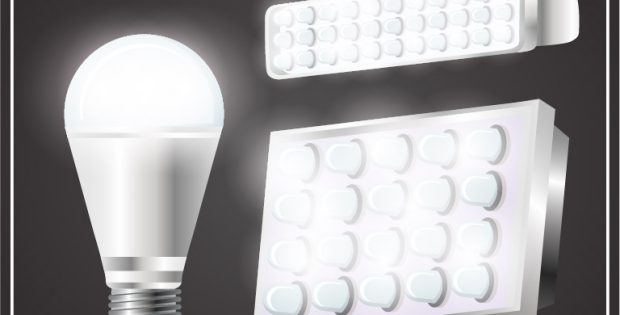 Small panel size in micro LED display market is anticipated to grow rapidly to reach revenue share of over 30% by 2024 due to the surging demand for small devices such as smartphones, near-to-eye devices and smartwatches. These components have several advantages over currently used OLED technology such as high degree of luminance, powerful contrast, and low operating temperatures. Furthermore, these devices owing to their low power consumption run for longer a life-span as compared to the traditional components. This is encouraging the manufacturers of handheld devices to increasingly implement these components in the devices.
Predominantly driven by the surging demand for fine pitch panels, micro LED display market has witnessed a massive growth over the recent years. Renowned technology heavyweights have been increasingly deploying micro LED display panels in smartphones, smart watches, tablets and laptops to ensure a high wavelength uniformity suitable for fine pixel pitch LED displays.
Micro-LED display market in digital signage applications is projected to grow significantly due to the increasing demand for the equipment in the retail sector. These components are suitable for digital signages due to their low cost and low power consumption. Digital signage demand is increasing in retail and advertising sectors. High demand from small retailers with low budgets is contributing towards the micro-LED display market growth.
To access a sample copy or view the micro LED display market report in detail along with the table of contents, please click the link below: www.gminsights.com/request-sample/detail/2713
The Asia Pacific micro LED display market is anticipated to ship over 250 thousand units in 2018 grow due to the manufacturers of electronic devices rapidly switching to these components from the traditional LED or OLED components. Furthermore, the presence of a large number of electronic device manufacturers encourages the display manufacturers in the region to adopt newer versions of technology to remain competitive in the industry.
The U.S. has emerged as a lucrative growth ground for micro LED display industry, given the robust demand for smart wearables in this region. As per reliable statistics, in 2017 alone, smartphone shipments in North America were valued at over 200 million units. Smartphone users in the U.S. are expected to grow to a staggering 230 million by the end of 2018. This would substantially necessitate the requirement of advanced micro LED displays, leaving an impact on the regional micro LED display market share. Global Market Insights, Inc. projects U.S. micro LED display industry to exceed USD 7 billion by 2024.
While a considerable number of deployments have witnessed success early on, the commercialization matrix of the micro LED display market is still claimed to be at its nascent stage. In an effort to bring the business to the mainstream, leading industry players have been putting their efforts to enhance the distribution channels, so that manufacturers can conveniently shift from traditional LED components to technologically competent components. This, in consequence, would ultimately lead to robust product sales and popularity, thereby augmenting the profitability quotient of micro LED display market in the forthcoming years.
Browse Complete Report Summary @ www.gminsights.com/industry-analysis/micro-led-display-market