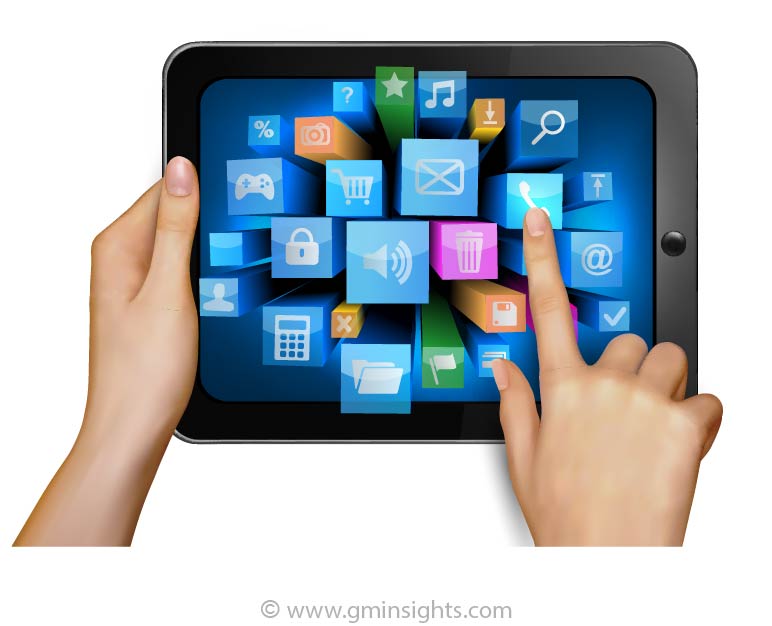 The Asia Pacific Micro LED Display Market is anticipated to ship over 250 thousand units in 2018 grow due to the manufacturers of electronic devices rapidly switching to these components from the traditional LED or OLED components. Furthermore, the presence of a large number of electronic device manufacturers encourages the display manufacturers in the region to adopt newer versions of technology to remain competitive in the industry.
Request for Sample Copy of This Report @ www.gminsights.com/request-sample/detail/2713
The trend of electronics miniaturization is allowing manufacturers to reduce the size of the display panels that are used in several handheld devices such as tablets & smartphones, and near-to-eye devices including AR/VR headsets. The reduction in size between each pixel lowers the total cost of displays when compared with their traditional counterparts. This increases the usability of these components in small electronic devices, such as smartwatches and smartphones, thereby propelling the micro-LED display market growth.
The manufacturers are increasingly investing in the technology development to enhance the functionality of these components, thus aiding the micro LED display market. For instance, to produce these components, gallium nitride LED wafers are grown on sapphire substrates. However, some of the manufacturers are investing in research for developing gallium nitride on silicon technology to increase the uniformity in wavelength and lower the inspection costs. This will aid in the industry growth.
Make an Inquiry for purchasing this Report @ www.gminsights.com/inquiry-before-buying/2713
Micro LED display market in digital signage applications is projected to grow significantly due to the increasing demand for the equipment in the retail sector. These components are suitable for digital signages due to their low cost and low power consumption. Digital signage demand is increasing in retail and advertising sectors. High demand from small retailers with low budgets is contributing towards the micro LED display market growth.
Small panel size in micro LED display market is anticipated to grow rapidly to reach revenue share of over 30% by 2024 due to the surging demand for small devices such as smartphones, near-to-eye devices and smartwatches. These components have several advantages over currently used OLED technology such as high degree of luminance, powerful contrast, and low operating temperatures.
Furthermore, these devices owing to their low power consumption run for longer a life-span as compared to the traditional components. This is encouraging the manufacturers of handheld devices to increasingly implement these components in the devices.
Browse Complete Report Summary @ www.gminsights.com/industry-analysis/micro-led-display-market
Some of the major companies in the micro LED display market include Sony, Samsung Electronics, Apple, Inc., Epistar, Micro Mesa Technologies, Plassey Semiconductor Technology, VerLASE Technology, and Glo AB. The industry is characterized by intense competition among the players for product development such as Apple and Sony.