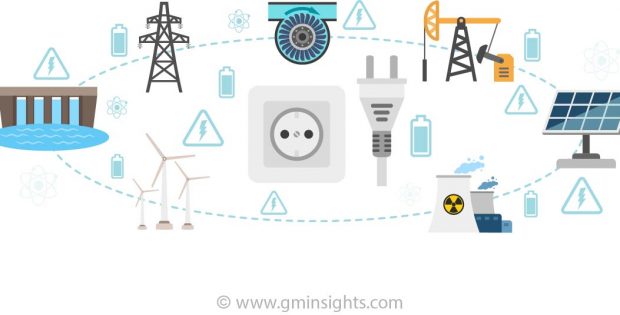 Microgrid market in North America has been gaining traction for quite some time now, so much so that microgrids have been predicted to transform from a niche application focused on military bases and remote communities to tools meant for grid modernization. In fact, experts estimate that microgrid installed capacity in North America will surpass 3 GW by 2024, a growth that will be driven by the rising prevalence of renewable energy use, advantages of microgrid deployment and compelling natural catastrophes that have underlined the benefits of using microgrids.
Request for a sample of this research report @
www.gminsights.com/request-sample/detail/2833
North America microgrid market to be swayed by the rise in product demand from the military
Greater reliance on fossil fuel in remote & rural regions in the world is a vulnerable point in military operations, and the results could be devastating, given the transportation challenges. A microgrid solution, in this regard, has not only enabled an installation to generate its own power for the military sector but has also provided protection against cybersecurity risks. These grids have significantly met the needs for stable electricity supply and that too without relying on a larger regional grid that is more averse to interruption and compromises.
Canada microgrid market is set to exceed installation of 400 MW by 2024. Increasing investments toward sustainable energy sources along with accelerating power demand from off-grid and remote areas will encourage the technology adoption. In addition, the growing development of renewable energy sources to reduce the dependence on conventional grid network will positively impact the business growth. For instance, in 2016, the Government of Canada invested around USD 2.4 billion toward the development of numerous energy sources including wind and solar.
Make an inquiry for purchasing this report @
www.gminsights.com/inquiry-before-buying/2833
Recently in 2017, Ameren Corporation unveiled the completion of one of the most highly advanced utility scale microgrids in the North America microgrid market. As a part of its commitment toward building a smart and clean energy infrastructure, Ameren has built a microgrid facility with advanced automation & battery storage. The facility will also test, monitor, and control methods for aggregating renewable & clean energy sources from natural gas, solar, and wind. Reports claim that the Ameren microgrid has a significant production potential of up to 1475 kilowatts, which is enough to power more than 190 households and will be contributing immensely to the expansion of North America microgrid industry share.
Browse Full Report:  www.gminsights.com/industry-analysis/north-america-microgrid-market
Notable industry players across the North America microgrid market includes Schneider Electric, GE Alstom, ABB, Siemens, Caterpillar Inc, Honeywell, Tesla, EnSync Inc, Virdity Energy Solutions, Toshiba, Exelon, Advanced Microgrid Solutions, Power Analytics Corporation, Hitachi, and Lockheed Martin.