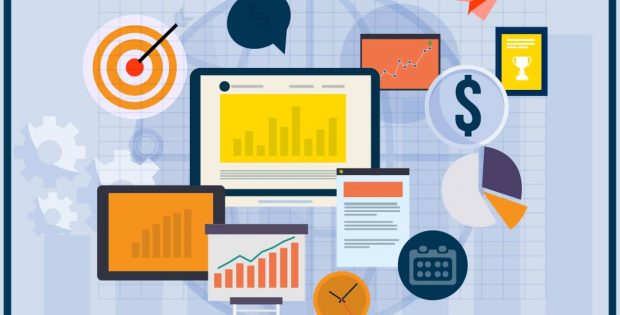 Global Market Insights, Inc. newly added the Nanosatellite Market Report that gives meticulous investigation of current scenario of the market size, share, demand, growth, trends, and forecast in the coming years.
Rising popularity of the nanosatellite market in the economies such the U.S. and India provides numerous cost-effective solutions to the nation's economy by helping them attain the anticipated goals in turn contributing to the conservation of environment and balanced usage of resources. Having numerous nanosatellites instead of a handful large ones helps to provide more comprehensive surface area coverage to collect images frequently. Moreover, they help deliver better coverage at a small price. Advancements in nanotechnology makes the use of large satellites for remote sensing and telecommunications. These factors are expected to drive the nanosatellite market over the forecast period.
The communication sector is currently dominating the nanosatellite market share owing to defense administrations launching communication nanosatellites to deliver signals to armed forces positioned in dense forests or at remote locations. Many telecom companies are taking various steps to launch collection of these satellites to offer their customers additional bandwidth and speedy internet services.
To access in-depth table of content of the nanosatellite Market, please click the link below: www.gminsights.com/request-toc/upcoming/1762
Speedy industrial developments globally are damaging the environment leading to global warming. It has been observed that the Asian countries are more prone to natural disasters such as landslide, earthquake and tsunami. Integrated small satellites comprising of around 9-10 nanosatellites can be deployed over the region highly prone to these disasters for round the clock monitoring to issue warnings.
The U.S. is the largest contributor to the nanosatellite market owing to the technological advancements in space research and presence of leading universities and space agencies. Additionally, favorable government rules and regulations allow the space agencies to build and develop these systems with low risks. Government funding and industrial investments towards space programs have enhanced the industry growth. Asia Pacific nanosatellite market is the most profitable nanosatellites market owing to rising development of these systems in the emerging countries.
Key market players dominating the nanosatellite market include Clyde Space, Inc., Gomspace, Innovative Solution in Space (ISIS) Group, Skybox Imaging, Inc., Spacequest Ltd, Planet Labs Inc., Ruag Group, Raytheon, Sierra Nevada Corporation and Lockheed Martin Corporation. In February 2017, Planet Labs announced its agreement with Google.
Browse Complete Report Summary @ www.gminsights.com/industry-analysis/nanosatellite-market