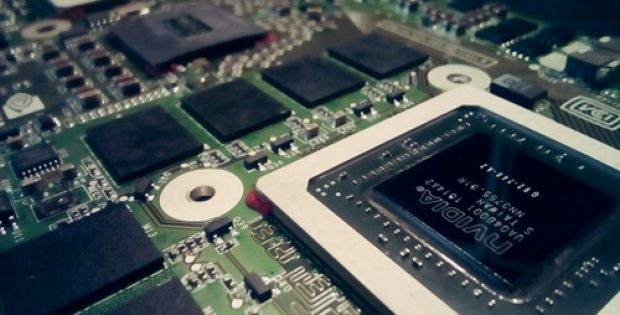 Seven PC manufacturers will be launching 17 RTX Studio-branded laptops at Computex, including Dell, Gigabyte and Acer
Reports confirm that Nvidia has unveiled a new software-hardware initiative named RTX Studio program which is aimed at creators and a wide line-up of laptops will be announced that support it at the Computex Taipei 2019.
Apparently, Nvidia Studio represents a set of SDKs, APIs, and drivers for Nvidia RTX GPUs manufactured to boost efficiency and performance of creative software. The Studio Drivers from Nvidia, apparently being renamed from the current Creator-ready drivers, are tested against software from companies like Autodesk, Adobe, Unity, Blackmagic Design, and Epic.
For automation of certain tasks like video color matching or image upscaling, App developers can make use of CUDA-X AI software.
Sources familiar with the matter informed that this weeks, Seven PC manufacturers will be launching 17 RTX Studio-branded laptops at Computex, including offerings from Dell, Gigabyte, Acer, MSI, Asus, Razer, and HP. The laptops will also carry options for RTX 2060, 2070, 2080 GPUs and also Quadro 3000, 4000, and 5000 models from workstation range of Nvidia.
Nvidia claims that during testing, an RTX 2080 Max-Q GPU along with a Core i7 CPU in an unnamed RTX Studio laptop was seven times faster compared to a top-end MacBook Pro with a Core i9 and Radeon Pro Vega 20 graphics from AMD in apps like RedCine-X Pro and Maya.
Sources commented that Nvidia would soon communicate specifics on every RTX Studio laptops and pricing will be started from $1,599. The first models of RTX Studio laptops will be available in June.
For the uninitiated, Nvidia Corporation is a US-based technology company incorporated in Delaware. It manufactures graphic processing units for the professional and gaming markets and also system on a chip units (SoCs) for the automotive market and mobile computing. In the gaming industry, Nvidia extended its presence with its handheld Shield Tablet, Shield Portable, and Shield Android TV.
Source Credit: https://www.theverge.com/2019/5/27/18641152/nvidia-rtx-studio-laptops-creators-software-computex-2019