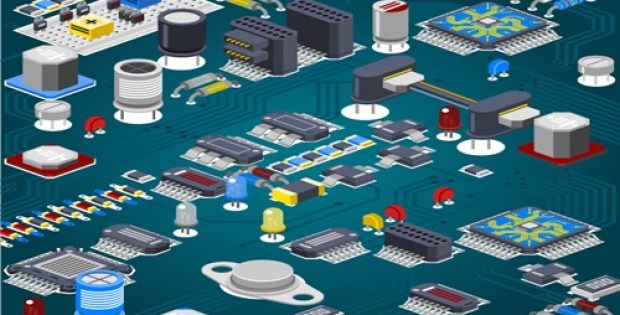 The technology will offer improved security, precision sensing, and spatial context behaviors for wireless devices.
Global semiconductor manufacturer, NXP Semiconductors N.V. has recently unveiled its newly developed Ultra-Wide Band (UWB) technology at the company's annual developer conference in the Silicon Valley.
According to reports, the new UWB technology is designed for markets like Internet-of-Things (IoT), mobile, automotive and industrial sectors and is expected to offer secure precision sensing and ranging by developing a new dimension of spatial context dedicated for wireless devices. The strategic announcement also sets the stage for UWB-enabled use cases, anticipated to emerge in the market by 2020.
According to official reports, the high bandwidth channel UWB technology will offer greater instantaneous precision compared to existing wireless technologies. It will enable latency-sensitive applications, such as AR, access and gaming, by an efficient Time-of-Flight calculation.
The technology also adds a new level of security to vehicle key fobs and can prevent relay attacks by differentiating the authentic signal from the spoofed/relayed signal. Moreover, it builds on its emerging connectivity portfolio with a leading position in NFC and recent announcements in 5G RF Power and intents to acquire Marvell's Wi-Fi and Bluetooth assets.
Speaking on the move, Kurt Sievers, President, NXP, said that their company's UWB will spark exciting new use cases. He claims the technology will determine motion and relative positioning indoors and outdoors as well as change the way users drive efficiency in production plants, play interactive games or use AI/AR applications on their smartphones.
Adding further, Sievers said that their firm is excited to share news of its latest developments in this space to bring users into a new era of intuitive on-demand applications.
For the record, NXP Semiconductors, as the leading secure connectivity solutions provider for embedded applications, is advancing in the connected vehicle, end-to-end privacy & security, and smart connected solutions markets.
The company, being built on over 60 years of combined experience and know-how, has around 30,000 employees in over 30 countries and accounted revenues worth $9.41 billion in 2018.
Source Credit: https://media.nxp.com/news-releases/news-release-details/update-nxp-announces-secure-ultra-wide-band-ranging-technology
https://www.globenewswire.com/news-release/2019/06/13/1868765/0/en/UPDATE-NXP-Announces-Secure-Ultra-Wide-Band-Ranging-Technology.html