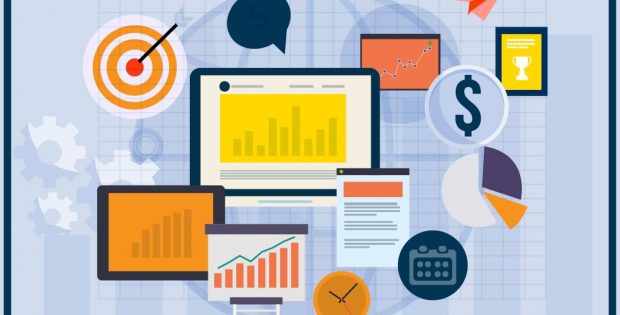 Geographically, the global market is majorly driven by Asia Pacific optical sensors market, with prominent revenue contributions being from countries such as China, India, and South Korea. Accelerating demand for consumer electronics along with untapped potential is boosting the regional growth. Asia Pacific optical sensors market is estimated to be valued at over USD 10 billion by 2024 owing to rising demand of consumer electronic devices including smartphones and cameras.
The increasing proliferation of consumer electronics especially smartphones and tablets featured with restore recognition, eye tracking, and 3D mapping, is acting as a key propellant thriving the overall optical sensors industry. Image sensors are mostly integrated into today's high-end use cell phones. As these sensors are highly compact, passive, and light weight, they can be easily multiplexed to offer extensive sensor arrays, thereby offering superior and a dynamic sensing range. Finger print recognition and mobile payment authentication are some of the recent additions, offering to the massive growth prospects of the market.
Technological advancements have resulted in revenue growth over the past few years. The introduction of hi-tech cameras, smartphones, voice recognition, 3D mapping, eye tracking, etc. have contributed to the growth.
Based on the product trends, image optical sensors market accounted for a considerably larger share (more than half of the total revenue) in 2015 and is poised to grow lucratively with a CAGR estimation of more than 7.3% over the period 2016-2024. Image sensors or photo detectors are widely used in various wearable electronics equipment both in the commercial as well as the personal front.
To access a sample copy or view the optical sensors market report in detail along with the table of contents, please click the link below: www.gminsights.com/request-sample/detail/755
The upsurge in consumer demand for electronic devices that will be able to provide proximity detection, ambient light sensing, and gesture recognition is fueling the ambient light sensors demand. It is estimated that ambient light optical sensors market will grow massively in the years ahead with an annual growth rate of 7.9% over 2016-2024.
Optical sensors market from aerospace & defense sector applications will also exhibit an upward growth trajectory, with a projected annual rate of 8.2% over 2016 -2024. These upgraded sensor systems are expected to bring about a revolution in the military sector, as optoelectronics technology provides better communications, sensing, and even weaponry.
Personal electronics that includes headphones and portable devices is a major contributor to optical sensors market. The healthcare sector includes use cases such as medical instrumentation for diagnosing patients.
The industry expects major vendors to focus on technological innovation in order to consolidate share and gain a robust customer base. Major players are Sony, Samsung, Canon, and Omnivision. Mergers and acquisitions coupled with new product development are the main strategies adopted by these participants to gain competitive edge.
Browse Complete Report Summary @ www.gminsights.com/industry-analysis/optical-sensor-market