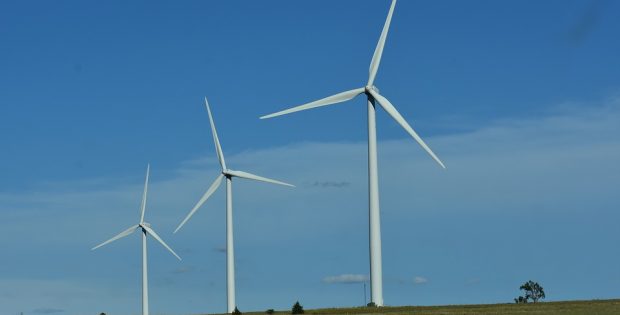 The company marks its venture in the Taiwan region with Formosa 1.
The wind farm reportedly has 2 phases completed in 2017 and 2019.
The Denmark based smart energy products provider company, Orsted reportedly announced the launch of Formosa 1 offshore wind farm in Taiwan. Apparently, Formosa marks as the first offshore wind farm developed by the company in the Asia- Pacific region. Orsted came under a joint venture to accomplish the task of the offshore wind farm construction for over three years.
As is proclaimed, the Formosa 1 is an alliance between Orsted, JERA, Swancor, and Macquarie Capital. Currently, the wind farm is located nearly a few kilometers off the coast of Miaoli County and comprises of two phases. The first phase involved the installation of two Siemens Gamesa 4 megawatts wind turbines which were officially commissioned in April 2017 while the other phase included 20 Siemens Gamesa 6 megawatts wind turbines.
It has been claimed that the average power generating capacity for Formosa 1 is approximately 128MW, which can supply 128,000 households in Taiwan.
Speaking on the matter, the President of Orsted APAC and Chairman of Formosa 1, Matthias Bausenwein stated that the inauguration of Formosa 1 is a historic moment for every individual who participated in the construction project. He further added that the support of all partners, local authorities, and stakeholders has helped the company yield good results with the project marking its first milestone for the company expansion in the APAC region.
Meanwhile, the CEO of Orsted Offshore, Martin Neubert cited that the company has successfully built the world's first offshore wind farm in Denmark over 28 years ago which helped it to gain a major momentum in the market. The company is glad to have contributed to Taiwan's energy transition, leading in a significant step for it to prosper in its goals and vision.
For the records, Orsted Offshore remains highly committed to the green energy transition across the region of Taiwan and is of late constructing a 900 MW Greater Changhua 1&2a project with anticipated commissioning in 2022.
Source credit: https://orsted.com/en/Media/Newsroom/News/2019/11/761308339684819