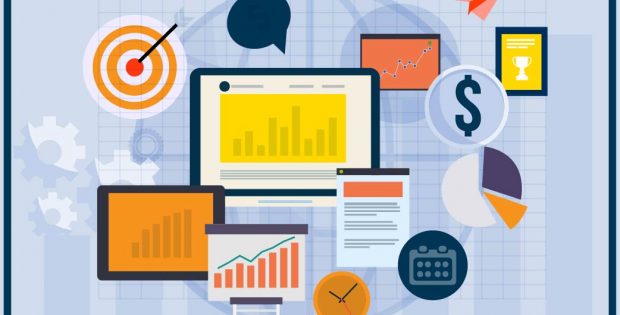 U.S. outdoor LED displays market will be valued for more than USD 2.5 billion by 2024, driven by growing implementation of LEDs across prime locations (Times Square and the Broadwalk). The deployment of interactive screens embedded with 3D technology at bus and train stations and the demand for custom-made solutions will also fuel industry growth over 2016-2024.
Emerging demand for wireless information connections for high resolution 10 mm symbols, billboards which are appropriate for high pedestrian traffic sectors and customizable content are anticipated to witness growth in the outdoor LED displays market. Customized content can be altered and programmed based on scheduled events, expected audience, weather conditions and inventory flow to influence the target audience based on the demographic and location. Mobile outdoor advertisement will play a vital role in this technology growth. Advertisements on taxicabs interconnected by billboards is projected to deliver players an opportunity to reach their customers.
LED displays are manufactured with the help of PCBs, PBBs, LED tiles, LED lights, data collectors, driver chips, cabinets, and back covers. With advertising gaining high ground for company expansion, corporations are vying with one another to advertise their product offerings in the best ways. This leads to high demand for OLEDs for stadiums, traffic signals, weather forecast, corporate events, cabs, and video walls. According to Global Market Insights, Inc., "Outdoor LED Displays Market will be valued at USD 22.4 billion by 2024, growing at an impressive CAGR of more than 20% over 2016-2024."
To access a sample copy or view the Outdoor LED Displays Market report in detail along with the table of contents, please click the link below: www.gminsights.com/request-sample/detail/717
Speaking of color displays, outdoor LEDs can be segmented into tri-color, monochrome, and full color displays. Tri-color outdoor LED displays market is projected to increase at an annual growth rate of 22.3% over 2016-2024, driven by the high product deployment in scoreboards and perimeter boards. The full-color displays model depicts animated content, high quality images, and high quality videos. Powered by these excellent features, these models are being increasingly implemented across myriad sectors, thereby fueling full color outdoor LED displays industry.
OLEDs find extensive usage across numerous applications and advertising methodologies. Traffic lights contributed to more than 11.5% of the overall outdoor LED displays market share in 2015. Driven by enhanced efficiency and low maintenance charges, outdoor LED displays industry from traffic lights is set to grow at a CAGR of 19% over 2016-2024 and will hit a revenue of more than USD 1.95 billion by 2024.
The billboards segment contributed to more than 40% of the overall market share in 2015. Favorable features such as high visibility, cost-effectiveness, and dynamic content will stimulate outdoor LED displays industry from billboards, which is anticipated to exhibit a y-o-y growth of 24.8% over 2016-2024.
Key players operating in outdoor LED displays market include Shenzhen Dicolor Optoelectronics, Leyard Optoelectronic, LG Electronics, Lighthouse Technologies, Barco NV, Sony, Toshiba, Electronic Displays Inc., Panasonic, Optoelectronics Inc., and Daktronics. It is predicted that these conglomerates will also offer solutions for every stage of the process, right from designing to manufacturing to installation, and then the advertising to after-sales services. This strategy is likely to strengthen their global presence and diversify the service offering.
Browse Complete Report Summary @ www.gminsights.com/industry-analysis/outdoor-LED-market