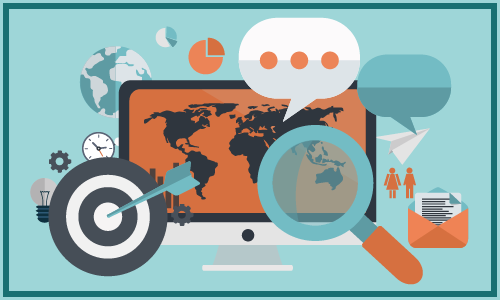 Digital Signage Market share is estimated to surpass USD 23 billion by 2023 driven by factors like cost effectiveness, growth of commercial displays, higher ROI (Return on investment) as compared to other communicating channels, and favorable regulatory scenario in the healthcare sector, etc. A paradigm shift has taken place in the pattern of content communication wherein traditional techniques (newspapers, radio, online banners, social media, etc.) which were used for marketing an organization's products & services are now being thoroughly replaced by digital signage which is considered to be more effective and economic.
In addition, these systems provide various benefits for the public-sector firms such as enhancing internal communications and helping people with their usual needs. It aids firms to boost their businesses by offering rapid emergency notifications and ensuring that each customer and user receives the message on time, which will be a driving force for the global digital signage market .
Outdoor digital displays segment of the digital signage market offer an accessible and a more appealing experience to users in comparison to conventional static signage. It supports the firm to function and use money effectively. Furthermore, it benefits the firms by helping them to target a specific audience and thereby, enhance user experience.
LCD display technology contributed to greater than 55% of the industry share for 2015 but is predicted to expand at sluggish rate than global average during forecast period. Large screen sizes like those bigger than 50-inch displays are predicted to experience higher acceptance during forecast timeframe. In contrast to this, small sized displays are predicted to lose their industry share due to declining LCD costs and rising digital signage market . LED displays are attractive segment with CAGR predicted over 6% in future.
To access a sample copy or view the digital signage market report in detail along with the table of contents, please click the link below: www.gminsights.com/request-sample/detail/392
The industry is segmented into various applications like retail application and healthcare application. Retail application contributed more than 40% of global industry share for 2015. It is predicted to continue its domination in future.
Healthcare segment features positive regulatory scenario for industry growth. It is predicted to register 7% CAGR during forecast timeframe. Pharmaceutical Research and Manufacturers of America has made such regulations that disallows pharmaceutical firms from following the traditional practice of distributing notepad and branded pens to physicians for marketing their products. The new rules have compelled the firms to explore 3D technology based digital signage as a feasible marketing tool. Further, this technology assists in reducing perceived patient waiting times by curbing their anxiety through entertainment.
The U.S. digital signage market share is set to continue being the largest regional segment due to the presence of large number of suppliers of digital signage and services in the region. In addition, the rising technological advancements and urbanized infrastructure may drive the industry growth.
Asia Pacific digital signage market is anticipated to witness significant growth at a CAGR of nearly 6% over the next seven years. This growth is attributed to the decreasing cost of the display panels accompanied with the rising funding on infrastructure development in the region. In addition, the demand for enhanced visual experience and educational market development may surge the adoption of the technology in the region.
Key industry players profiled in the report include Panasonic Corporation, Samsung Electronics, LG Electronics, NEC Display Solutions Limited, Scala Incorporation, Adflow Networks, Cisco Systems Incorporation, KeyWest Technology Incorporation, Microsoft Corporation, BrightSign LLC, Intel Corporation, Omnivex Corporation, Polk Audio and Winmate Communication Incorporation.