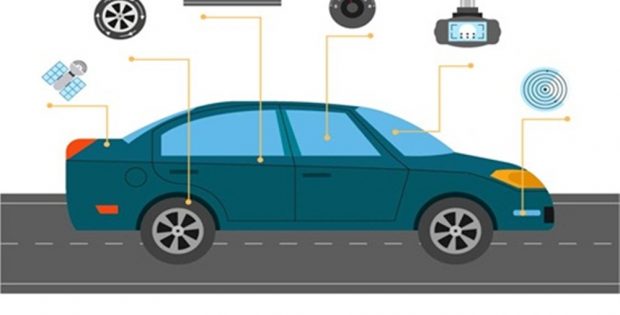 Global Market Insights, Inc.: The Report 2018-2024 Automotive Microcontroller Market Report explores the essential factors of the market considering such as industry situations, market demands, market players adopted business strategies and their growth scenario.
Passenger cars is projected to have largest industry share in 2024 owing to rising implementation of safety features in developed countries have incentivized the auto makers to produce cars equipped with advanced technologies.
Asia Pacific automotive microcontroller market dominated the overall industry share in 2016 and is expected to continue with the same trend. This growth is attributed to rapid vehicle electrification in the Chinese market in two-wheeler as well as four-wheeler segments. Upcoming new and stringent regulations will support the automotive microcontroller market growth in the region.
Request For Table Of Content @ www.gminsights.com/request-toc/upcoming/2079
Vehicle electrification will surge the demand for automotive microcontroller market in the forecast timeline. Various government initiatives taken in the interest of reducing pollution and conserving environment will increase the adoption rate of electric vehicles. Moreover, the major automobile OEMs attraction for the electric vehicle is supporting the growth of MCUs. Rising adoption of these vehicles due to the benefits, such as emission-free mobility and less maintenance as compared to petrol or diesel vehicles, is expected to increase the industry demand over the forecast period. Growing awareness among the consumers about the electric vehicles, demand for eco-friendly lifestyle, and uncertainty of the fuel prices and secondary factors are fueling the industry demand. Secondary factors include infotainment, comfort, and entertainment systems.
New generation vehicles are equipped with number of electronic components for serving safety and security features such as airbags, anti-lock braking systems, and advanced driver assistance system. Safety and security application is expected to exhibit highest CAGR over the next ten years owing to increasing legal mandates.
Online navigation and hands free mobile services are becoming standardized in new generation vehicles. The auto makers are moving ahead with developments in connected cars to increase the safety of drivers. New offerings in the vehicle include telematics, voice assistance, and automatic calls for emergency services that will be supported by 4G and 5G networks. For instance, BMW automobiles connect to smart home app thereby enabling drivers to manipulate their home's lighting and heating systems, while they are on the streets. Increased connectivity will boost the automotive microcontroller market size by 2024.
Make an inquiry before buying this report @ www.gminsights.com/inquiry-before-buying/2079
Wide range of applications are served by the advanced semiconductors thereby boosting the automotive microcontroller market size. The major applications include collision warning, telematics, navigation, engine control, tire pressure warning, ADAS, and many others. Growth of autonomous vehicles will support the growth of automotive microcontroller market.
Price sensitivity of the product may lead to increase in the total costs as a vehicle employs several electronic circuits to serve multiple functionality. Right choice of electronics is very important which may help the designers in reducing the cost. Looking upon technical features of the product, cost pressure can be balanced. High cost of the product may pose threat to the automotive microcontroller market growth.
Vehicle manufacturers will purchase the electronic components frequently in the near future to install in the connected cars, electric vehicles, and autonomous cars and will gain momentum with additional features. Integrated units like multiple MCUs along with sensors and MEMS will ensure redundancy and increase reliability. The automotive microcontroller market has growth opportunities in the forecast time frame.
Browse Full Report Summary @ www.gminsights.com/industry-analysis/automotive-microcontrollers-market
Automotive microcontroller market players include Texas Instruments, STMicroelectronics, Infineon Technologies AG, ON Semiconductor Corp., Maxim Integrated Products, Renesas Electronics Corp., NXP Semiconductors N.V., and Toshiba Corp. Manufacturers are involved in developing long term relationship with the auto makers to increase its sales and sustain in the competition.