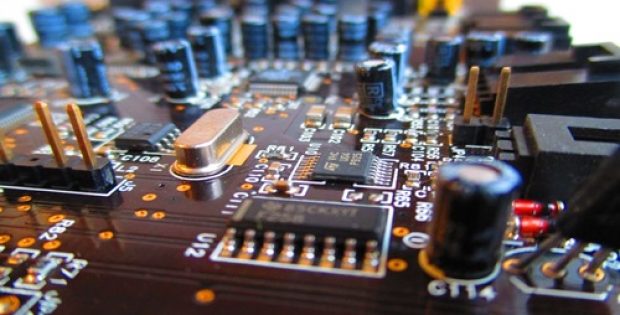 Power Integrations, a leader in high-voltage integrated circuits for energy-efficient power conversion, has recently announced the delivery of its one-millionth InnoSwitch 3 switcher IC to Anker Innovations. The IC apparently features Power Integrations' PowiGAN™ gallium-nitride technology.
Balu Balakrishnan, CEO of Power Integrations reportedly presented the one-millionth GAN-based IC to Steven Yang, CEO of Anker Innovations.
For the record, Anker is a pioneer in manufacturing of adapters and chargers, delivering retailers around the world with compact and powerful USB PD adapters and chargers that support smart-phones, set-top boxes, displays, laptops, networking gear, appliances and gaming products.
Seemingly, the PowiGaN technology-powered InnoSwitch3 offline CV/CC flyback switcher ICs exhibit close to 95% efficiency across the load range. Due to low switching and conduction losses, the IC can deliver up to 100 W from a space efficient InSOP 24D in a surface mount package in enclosed adapter applications without the need of a heat sink.
Evidently, quasi-resonant InnoSwitch3-EP, Innoswitch3-Pro and InnoSwitch3-CP ICs combine the primary power switch, secondary SR feedback circuits and drivers, and primary and secondary control in a single surface mounted package.
Apparently, The state-of-the-art switching performance of PowiGan technology will apparently result in significantly higher efficiency, thereby enabling compact adapter designs.
Balakrishnan was reported commenting that Anker was the first high volume customer for PowiGan-driven InnoSwitch3 products.
He acknowledged Yang for Anker's important contributions towards the mass-market deployment of high-voltage gallium nitride technology.
Yang stated that  using PowiGaN-powered InnoSwitch3 ICswill enable Anker to provide USB PD charges that are lightweight, compact and capable of delivering high power output.
This advancement will facilitate in gaining positive customer response and market feedback, Yang noted.
Sources with relevant information reported that InnoSwitch3 ICs will be available for sale at $4/unit in 10,000-piece quantities.
Power Integrations had also recently announced its 200V Qspeed diodes which are integrated with AEC-101 for automotive audio industry.
About Power Integrations
Power Integration is a leader in innovation for energy-efficient power conversion of high-voltage semiconductor technologies. The company's products play a critical role in the clean-power ecosystem, which helps generate renewable energy as well as efficient transmission and consumption of power in applications ranging from milliwatts to megawatts.
Source Credits –https://investors.power.com/investors/press-releases/press-release-details/2019/Power-Integrations-Delivers-One-Millionth-GaN-Based-InnoSwitch3-IC/default.aspx