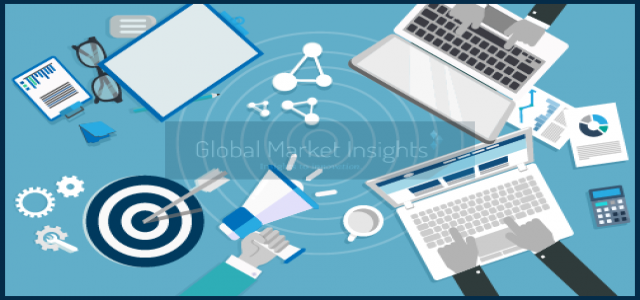 A rapid uptick in the usage of automated machinery and palpable development in robotics have fared well for precision gearbox market outlook. Precision gearbox helps in maintaining torque under specific speed limits and provides high reduction ratios, thereby propelling demand in robotics, machine tools and material handling applications.
In addition, precision gearboxes also offer smooth running, higher torque, maintenance-free construction, high load capacity, and compact design, which further increase its usage in automotive applications requiring precision movements for its operations. In fact, studies suggest that the automotive application segment will record 33% of the total revenue share. On this note, it is expected that the North America precision gearbox will record lucrative growth over the forecast period.
Even though increasing use of direct drive motors may derail the growth of the industry, precision gearboxes are highly sought-after for medical and military & aerospace applications given the gearboxes propel their operational efficiencies.
Get sample copy of this research report @ https://www.gminsights.com/request-sample/detail/2126
A study conducted at Global Market Insights Inc., suggests that the North America precision gearbox market is anticipated to exceed USD 556 million by 2024.
Increasing demand for planetary gearboxes
North America accounted for over a-fifth of total revenue in precision gearbox market in 2018 and is expected to expand robustly during the assessment period 2019-2026. Although gearbox technology has gained traction in the past few years, commercialization of precision gearbox has witnessed an upward trend lately. When it comes to accuracy and reliability, advanced economies such as the U.S. and Canada have added further impetus and market value to precision gearboxes.
Amid escalating US-China trade war, stakeholders are embracing long-term supply agreements in the U.S. to keep up with the product demand. As such, these factors are expected to augment the importance of the U.S. in fueling precision gearbox market share.
Increasing demand across the US
On the regional front, the U.S is expected to record around 90% of the North America precision gearbox market share over the forecast period. Government authorities are introducing stringent regulations in the nation for the usage of precision gearboxes. These regulations include ANSI (American National Standards Institute) standards for robotic applications. This has led to an increase in the sales of precision gear box in the nation. Besides, increasing demand for transportation, sustainable production, and packaging solutions coupled with the expanding food & beverage industry will further support the nation's dominance in the industry
The strong presence of industry participants
Notably, Onvio LLC, APEX Dynamics, Anaheim Automation Inc, GAM, CGI Inc., WITTENSTEIN SE, Bonfiglioli Riduttori SPA, and Nuegart Gmbh are major companies manufacturing precision gearboxes in the region. These companies are leveraging organic and inorganic growth strategies like new product launches, geographic expansion to tap major market share.
Request for customization @ https://www.gminsights.com/roc/2126
Right angle gearboxes have made a name for itself with compact design and capability to amalgamate with other gearboxes. Stakeholders tend to prefer right angle precision gearboxes for they provide high operational torque with accurate speed limits. Accordingly, Global Market Insights, Inc. has claimed a steady growth rate of 4% for right angle precision gearboxes during the assessment period 2019-2026.
Soaring popularity of precision gearboxes such as right angle, parallel and planetary are majorly attributed to upsurge in automation and use of automatic controlled machines in machine tools, material handling, medical, packaging, rubber & plastics, and woodworks, among others.
Table of Contents (ToC) of the report:
Chapter 1 Methodology & Scope
1.1 Methodology
1.1.1 Initial data exploration
1.1.2 Statistical model and forecast
1.1.3 Industry Insights and validation
1.1.4 Scope, definitions, & forecast parameters
1.1.4.1 Definitions
1.1.4.2 Precision Gearbox Production Methodology
1.1.4.3 Industrial Robots Assumptions
1.1.4.4 Market Engineering
1.1.4.5 Key information gained from primary sources
1.1.4.6 Forecast and parameters
1.2 Data Sources
1.2.1 Secondary
1.2.2 Primary
Chapter 2 North America Precision Gearbox Market Summary
2.1 North America precision gearbox industry 3600 synopsis, 2013 – 2024
2.1.1 Business trends
2.1.2 Product trends
2.1.3 Material trends
2.1.4 Application trends
2.1.5 Sales channel trends
2.1.6 Country trends
Chapter 3 North America Precision Gearbox Industry Insights
3.1 Industry segmentation
3.2 Industry landscape, 2013 – 2024
3.3 Industry ecosystem analysis
3.3.1 Raw material suppliers
3.3.2 Manufacturers
3.3.3 Profit margin trends
3.3.4 Distribution channel analysis
Browse complete Table of Contents (ToC) of this research report @ https://www.gminsights.com/toc/detail/north-america-precision-gearbox-market