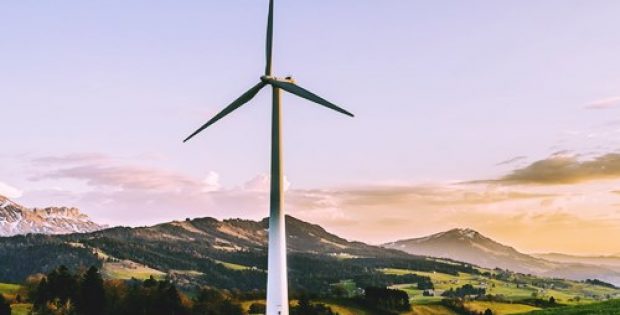 Prince Charles inaugurates Scotland's largest offshore wind farm
The wind farm holds the capability to provide electricity to over 450,000 homes and will save eight million tons of carbon emissions.
Scotland recently announced the opening of the country's largest and the world's fourth largest wind farm, the Beatrice Offshore Wind Farm.
Reportedly, the farm is situated 13 kilometers off the coast of Caithness and in the North Sea. The wind farm comprises of 84 turbines that hold the capacity of generating around 588MW of energy – which can apparently provide electricity to over 450,000 homes per year, while saving around eight million tons of carbon emissions in its next 25-year lifetime operations.
For the record, the Beatrice offshore wind farm is the largest single private investment in the country valued at 2.5 billion pounds and was developed by Scotland-based energy firm SSE Renewables, in collaboration with Copenhagen Infrastructure Partners and Red Rock Power Limited.
According to trusted sources, owing to the construction of the wind farm, U.K. has witnessed an economic boost of approximately 2.4 billion pounds out of which Scotland received 1 billion pounds to support the 19,110 years of employment in the U.K. during the development and construction phase, out of which 7,180 were in Scotland.
Paul Wheelhouse, Minister of Energy, Scotland, was reportedly quoted stating the country has series of projects lined up including two locally-situated sites. As the government eyes future licensing rounds, it aims to exploit the wider offshore wind industry opportunities for the country's economy, while showing due regard to the marine environment. The wind farm was once home to active oil fields but is now witnessing immense renewable energy development which serves as an example of global low carbon transition, he further claimed.
According to reliable sources, the Beatrice operations and a maintenance base in Wick has seen an investment of 20 million pounds in its harbor front.
Source Credits: https://www.maritime-executive.com/article/scotland-s-largest-offshore-wind-farm-opens