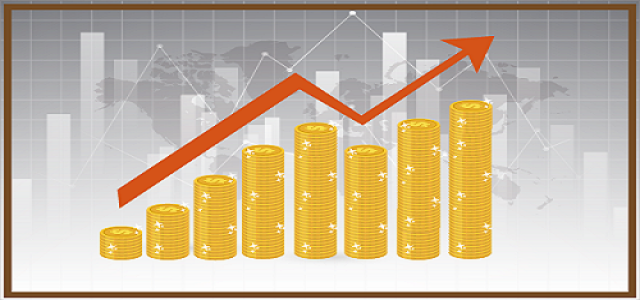 Asia Pacific automotive aftermarket size is anticipated to witness significant momentum in years to come, on account of the strong focus of automotive equipment manufacturers towards enhancing product performance in terms of sound, speed, appearance, and other aspects.
Automotive wear & tear products & components account for more than half of the sales in the APAC region in total. The automotive industry in the region is also customer-centric and involves rapid changes to meet the shifting preferences and demands from customers, which can be prominently observed in countries like Vietnam, India, Indonesia, and India. These changing market dynamics support manufacturers to develop economical products and in turn, influence the adoption of automotive aftermarket products.
Request a sample of this research report @
https://www.graphicalresearch.com/request/1598/sample
Regional industry players are making high investments in online order management systems and vendor management solutions to boost market share. The industry will also be propelled by the escalating number of e-Commerce platform in the region.
The Asia Pacific automotive aftermarket size was valued at $221.4 billion in 2019 and is expected to depict a 6% CAGR through 2026.
Rapid technological advancements, along with the improved logistic management process, will help manufacturers offer high-quality goods to customers at economical price points. These aforementioned factors, alongside the DIY (do-it-yourself) trend and high prevalence of digitalization, will give major contributions to the growth of the automotive aftermarket outlook in the Asia Pacific.
Based on product, the replacement parts segment is anticipated to witness considerable momentum. Among these, the exhaust product sub-segment is slated to proliferate at a commendable pace, which can be credited to the mounting demand for hybrid and electric cars due to the increasing norm & regulations associated with fuel emissions. Moreover, the accessories segment held a market share of over 15% in 2019, owing to the robust focus on enhancing vehicle interior to influence customers' perception of its quality.
With regards to the sales outlet, the Asia Pacific automotive aftermarket from the automobile dealership segment is set to exhibit a CAGR of over 6% through 2026. Customers also increasingly opting for online sales channels.
The ongoing COVID-19 pandemic, however, has adversely impacted the industry expansion by disrupting the supply chain and demand, as the pandemic required countries to impose strict regulations and lockdowns. This factor may pose key challenges to steady automotive aftermarket growth in the APAC region.
From a country-level perspective, the China automotive aftermarket accounts for 50% of the market share, driven by the accelerating demand for automotive parts and the availability of stringent regulatory standards to ensure vehicle safety. Rapid innovation in production technologies such as 3D printing to allow efficient fabrication will further stimulate the adoption of automotive aftermarket products. Additionally, these technologies have been deployed by industry players to optimize production costs.
Make an inquiry for purchasing this report @
https://www.graphicalresearch.com/request/1598/inquiry-before-buying
The South Korea automotive aftermarket is poised to depict nearly 7% CAGR through 2026, owing to the robust presence of manufacturing facilities & major automotive companies. The regional industry growth will also be surged by the rising need to drive fuel efficiency, strong demand for luxurious automotive, and high intention to maintain the well-being of the drivers.
Key Asia Pacific automotive aftermarket players include Toyota Motor Company, 3M, BASF SE, Bridgestone Corporation, Hella KGaA Huech & Co., Continental AG, Denso Corporation, and Yazaki Corporation, among others. These companies are focusing on increasing their footprint and gaining a competitive edge over rivals through strategies such as new product launches and business expansions.
To illustrate, Bridgestone India, in June 2020, launched Bridgestone Bookmyservice, a contactless tyre servicing portal, designed to help customers make an online appointment to reduce waiting times at the outlets.
Table of content:
Chapter 3. Asia Pacific Automotive Aftermarkets Trends
3.1. Industry coverage
3.2. Industry size and forecast, 2016 – 2026
3.3. Value chain analysis
3.3.1. Company product snapshot
3.4. Innovation landscape
3.5. Regulatory norms & directives
3.6. Drivers & restraints
3.6.1. Market drivers
3.6.2. Market restraints
3.7. COVID-19 impact on industry
3.7.1. Optimistic
3.7.2. Pessimistic
3.7.3. Realistic
3.8. Industry analysis – Porter's
3.9. Product growth mapping
3.10. Competitive benchmarking, 2019
3.10.1. Strategy dashboard
3.11. PESTLE analysis
Chapter 4. Asia Pacific Automotive Aftermarket, By Product
4.1. Chapter 3. Asia Pacific Automotive Aftermarket share, by product, 2019 & 2026
4.2. Replacement parts
4.2.1. Market size, 2016 – 2026
4.2.2. Market size, by country, 2016 – 2026
4.2.3. Belts
4.2.3.1. Market size, 2016 – 2026
4.2.3.2. Market size, by country, 2016 – 2026
4.2.4. Brakes
4.2.4.1. Market size, 2016 – 2026
4.2.4.2. Market size, by country, 2016 – 2026
4.2.5. Clutch
4.2.5.1. Market size, 2016 – 2026
4.2.5.2. Market size, by country, 2016 – 2026
4.2.6. Electrical parts
4.2.6.1. Market size, 2016 – 2026
4.2.6.2. Market size, by country, 2016 – 2026
4.2.7. Lighting
4.2.7.1. Market size, 2016 – 2026
4.2.7.2. Market size, by country, 2016 – 2026
4.2.8. Engine & AC parts
4.2.8.1. Market size, 2016 – 2026
4.2.8.2. Market size, by country, 2016 – 2026
4.2.9. Exhaust
4.2.9.1. Market size, 2016 – 2026
4.2.9.2. Market size, by country, 2016 – 2026
4.2.10. Filter
4.2.10.1. Market size, 2016 – 2026
4.2.10.2. Market size, by country, 2016 – 2026
4.2.11. Suspension
4.2.11.1. Market size, 2016 – 2026
4.2.11.2. Market size, by country, 2016 – 2026
4.2.12. Transmission
4.2.12.1. Market size, 2016 – 2026
4.2.12.2. Market size, by country, 2016 – 2026
4.2.13. Wiper parts
4.2.13.1. Market size, 2016 – 2026
4.2.13.2. Market size, by country, 2016 – 2026
4.2.14. Others
4.2.14.1. Market size, 2016 – 2026
4.2.14.2. Market size, by country, 2016 – 2026
4.3. Accessories
4.3.1. Market size, 2016 – 2026
4.3.2. Market size, by country, 2016 – 2026
4.3.3. Car exteriors
4.3.3.1. Market size, 2016 – 2026
4.3.3.2. Market size, by country, 2016 – 2026
Request for an in-depth table of contents for this report @
https://www.graphicalresearch.com/table-of-content/1598/asia-pacific-automotive-aftermarket