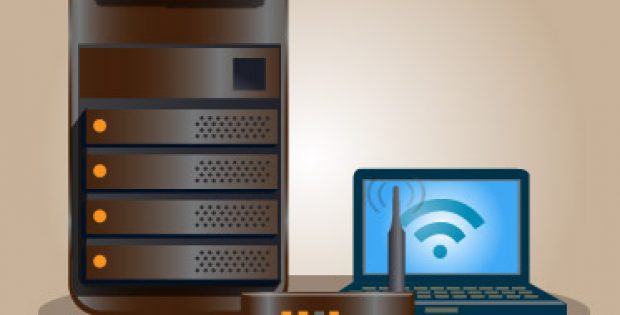 North America router and switch market size is expected to be worth USD 15.5 billion at a growing CAGR of 2% during the forecast timeframe. The surge is attributed to noticeable growth in backhaul investments in the region. Asia Pacific, China in particular is projected to witness a substantial growth due to increasing demand for high-definition content and multi-screen delivery.
Global Market Insights Inc. announces a new study based report on router and switch market. The market size is estimated to be worth USD 41.02 billion by 2022. The report is a professional and detailed qualitative market research on the current scenario of the key regional markets. It also features a comprehensive discussion about the market trends, aspects like drivers, restraints, opportunities, challenges that impact SP switching and routing device market. The boom in adoption to cloud computing solutions is likely to propel the Router and switch segment.
Substantial number of businesses across the world are encouraging application of BYOD use thereby facilitating their workers to carry their own devices allowing employees to make fast decisions and access real time data. BYOD segment is the key factor for security enhancement systems to tackle complex situations owing companies to invest in IT. Moreover, it has benefits such as employee satisfaction, better productivity, and cost reductions which will support the router and switch market growth.
To access a sample copy or view the router and switch market report in detail along with the table of contents, please click the link below: https://www.gminsights.com/request-sample/detail/174
Internet protocols are large scale networks carrying bulk data. Thus, network failure may lead to huge amount of losses. High costs are involved in regular maintenance of the hardware components and upgradation of software solutions. These excessive costs may restrict the router and switch market growth rate.
Based on the product, the global router and switch market is bifurcated into Ethernet service edge router, internet exchange router, multiservice edge router, ATM switch, service provider core router and network termination equipment. As the information/data carriers become growingly dependent on Ethernet service to transfer IP traffic in their systems, demand for these Ethernet service edge products is predicted to grow during the estimated period. Depending upon service, global router and switch market is divided into broadband aggregation service, Ethernet access service, internet data centre service and Ethernet aggregation service.
In 2014, the Internet data center segment was valued at more than USD 12 billion and is likely to have substantial growth during forecast period owing to numerous benefits offered by the components such as space access and enhanced power. Broadband Access Aggregation (BRAS) is expected to exceed USD 10 billion by 2022 owing to rising demand for high speed network notably multiplayer gaming, video on demand, and digital audio.
Browse Complete Report Summary @ https://www.gminsights.com/industry-analysis/router-and-switch-market-size
Key market participants are profiled in the report with comprehensive analysis of business strategies, products and services, current trends and finance metrics. Cisco Systems, Juniper Networks, Alcatel-Lucent, ZTE Corporation and Huawei Technologies are some of the major players in the router and switch market.