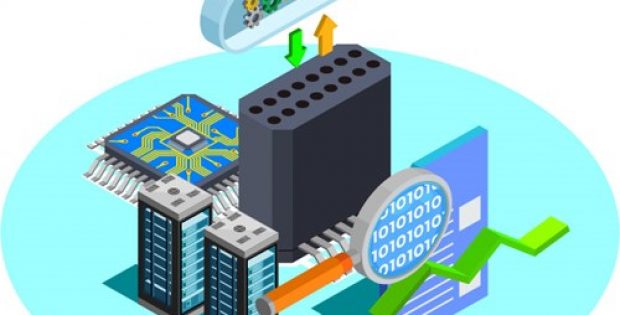 Technology is the most dynamic sector and is subject to constant change due to ever-evolving trends and user demands. The semiconductor industry always remains the first sector to initiate latest innovations after a technology shift.
One such development was done recently by Samsung Electronics, a leading provider of advanced semiconductor technology, when it revealed its first-ever 12-layer 3D-TSV chip packing technology. According to reliable sources, the company's latest development is positioned to be the most contesting packaging technologies for the bulk manufacturing of high-performance chips.
Reportedly, the new 3D packaging technology would need accurate precision to vertically interconnect 12 DRAM chips from a three-dimensional alignment of over 60,000 TSV holes, each of which is as thin as a strand of human hair.
However, the thickness of the product would remain the same compared to current 8-layer High Bandwidth Memory-2 (HBM2) chips, a step up in component design, and will help users to launch next-gen, high-capacity products with superior performance capability without altering the system configuration designs.
Sources cite that the 3D packaging technology would also help deliver data in a shorter transmission time among the chips, compared to wire bonding technology which is currently being used. This would deliver data at a faster speed while consuming less power.
Speaking on the move, Hong-Joo Baek, Executive Vice President of Test & System Package, Samsung Electronics, said that packaging technology is very crucial for securing all the ultra-performance memory, with a wide range of modern applications, like High Power Computing (HPC) and artificial intelligence (AI).
Incidentally, Samsung has also prior made some significant development with its SSD series. Last month the company introduced the latest software upgradations to its most advanced PCIe Gen4 SSD (solid state drive) series.
Speaking on which, Kye Hyun Kyung, Executive VP of Memory Solution Product & Development, Samsung Electronics, said that their company is integrating groundbreaking speeds and capacities with innovative software applications as it advances its growth in the premium SSD market.
Source Credit: https://news.samsung.com/global/samsung-electronics-develops-industrys-first-12-layer-3d-tsv-chip-packaging-technology