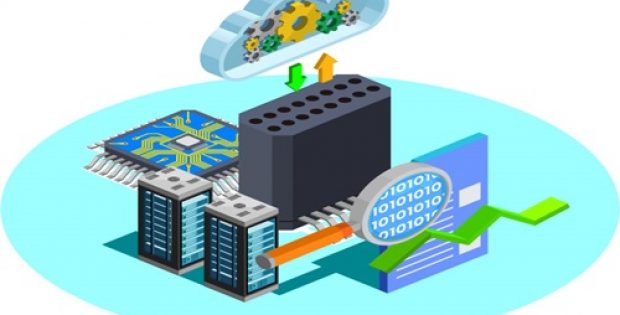 The acquisition will optimize cost structure, increase manufacturing capacity and position both the firms to attain enhanced future growth.
ON Semiconductor Corp., a U.S. based semiconductor manufacturing company, has recently entered into a definitive agreement with semiconductor giant GlobalFoundries to acquire its 300mm fabrication (fab) plant in East Fishkill, New York.
According to reliable reports, the total acquisition is valued at around US$430 million, of which US$100 million has been paid at the time of signing the agreement, while the remaining US$330 million will be paid at the end of 2022, after which ON Semiconductor will obtain full operational control of the fab as well as transfer the plant's existing employees to its team.
Sources cite that the agreement will allow ON Semiconductor to expand its 300mm production at the East Fishkill fab over the coming years and will enable GlobalFoundries to transition its wide range of technologies to the firm's three other at-scale 300mm sites.
Reportedly, GlobalFoundries, under the agreement, will develop 300mm wafers for ON Semiconductor until 2022, of which the first 300mm wafers made for ON Semiconductor is anticipated to start in 2020. Moreover, ON Semiconductor, with a technology development & transfer agreement and a technology license agreement, will attain a world class, skilled 300mm manufacturing & development team to enable conversion of its wafer processes from 200mm to 300mm.
Additionally, the firm will also attain direct access to advanced CMOS know-how including 45nm and 65nm tech nodes, processes that will form the basis for future technology development at ON Semiconductor, cite sources.
Tom Caulfield, CEO, GlobalFoundries, said that this partnership allows their firm to further optimize its assets globally and enhance its investments in the differentiated technologies that fuel GlobalFoundries growth while securing a long-term future for the Fab 10 facility and its employees.
Speaking on the move, Keith Jackson, President & CEO, ON Semiconductor, said that the company is pleased to welcome the GlobalFoundries Fab10 team. He said that the acquisition of 300 mm fab in East Fishkill is another major step in the firm's progress towards leadership in analog and power semiconductors.
Source Credit: https://www.globalfoundries.com/news-events/press-releases/semiconductor-and-globalfoundries-partner-transfer-ownership-east
https://www.businesswire.com/news/home/20190422005309/en/Semiconductor-GLOBALFOUNDRIES-Partner-Transfer-Ownership-East-Fishkill