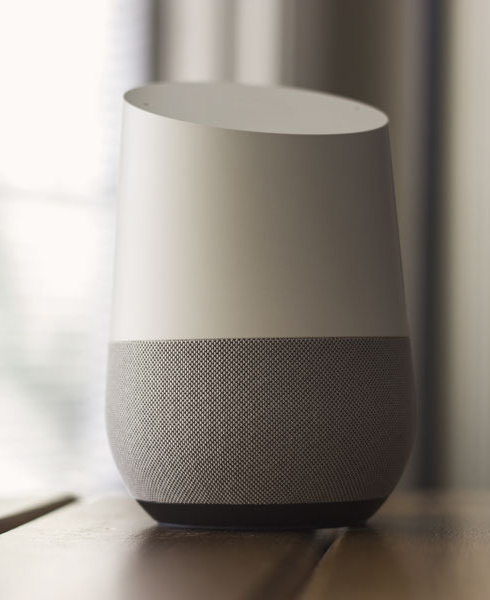 The smart speaker market is predicted to showcase an escalating growth graph pertaining to a robust increase in the number of smart homes and the surging demand for personalization. Indeed, most of the early adopters of these devices are educated, affluent millennials, though smart speakers are also gaining interest from other demographic groups like the young gen X and children. The devices allow for a higher level of personalization which appeals to customers, thereby impelling the growth of smart speaker market.
What are some of the major drivers of smart speaker market?
The smart speaker market is anticipated to experience commendable owing to a surge in the penetration of smart homes across the globe. The growing network connectivity along with the increasing need to enhance consumer convenience are also expected to drive the demand for these speakers.
Intelligent home appliances like humidifiers, Ikea lightbulbs, salt shakers, and thermostats are being integrated with smart speakers by notable firms in recent times. For instance, in 2018, the smart speaker Sengled was launched by Baidu that also performed the functions of an intelligent light. Such innovations and technological advancements would further stimulate the smart speakers market growth.
How would businesses leverage these devices to advertise their service portfolios?
Over the next few years, advertising via smart speakers is likely to escalate on a large scale. Owing to the growing prevalence of smart speakers, businesses are increasingly experimenting with advertising through these devices. Numerous companies, like the Oprah's Favorite Things, VoiceLabs, and Burger King, have debuted on the Intelligent Virtual Assistant (IVA) enabled devices. Companies have been putting several policies into action for regularizing the advertisements on these devices. For example, an Amazon policy actually allows music services, like Spotify and Pandora, to advertise on its platforms.
How will commercial applications influence this market?
As per estimates, smart speaker market share from commercial applications is estimated to showcase a CAGR of 26% over 2018-2024, driven by the increase in the deployment of smart speaker devices by numerous service providers. For example, Deutsche Telekom has recently announced the use of Amazon intelligent devices for providing services like EntertainTV and radio player.
What are the factors that may plausibly restrain the market growth?
Growing concerns with regards to the product compatibility are predicted to restrict the smart speaker market size to an extent. Newer devices like Samsung Bixby and Sonos One in fact are witnessing compatibility issues with devices like LIFX, Philips Hue, and WeMo range of switches from Belkin. A number of devices and standards support only one system. For example, Amazon Echo is not compatible with Google's Casting technology while Google Home is not compatible with Amazon Fire TV. This may possibly constrain the demand for smart speakers going forward, however, it is prudent to mention that industry contenders are rising to the challenge and working toward eliminating these restraints that may curtail the revenue graph of smart speaker market.
To access a sample copy or view the smart speaker market report in detail along with the table of contents, please click the link below:
www.gminsights.com/request-sample/detail/1757
What are main strategies used by notable market players to stay on top in this competitive industry?
The smart speaker industry is rather competitive, encompassed by myriad established and new players. Some of the noteworthy strategies used by companies to gain an edge in the business are research and development activities and product innovation. For instance, Samsung introduced a smart speaker Galaxy Home, which has a large form factor, high-end AKG tech, directional audio and eight microphones incorporated. The company is now working on a relatively small, companion speaker for Galaxy Home which would be a bit less capable and a bit cheaper. The mini Galaxy Home is designed to directly compete with the likes of the Amazon Echo Dot and the Google Home Mini.
In the light of such innovations and technological advancements, it is rather overt that the smart speaker is set to emerge as one of the most lucrative verticals of its time.