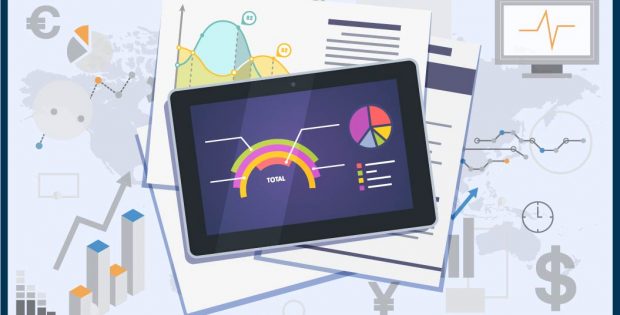 A comprehensive research study on Modular PLC Market introduced by Global Market Insights, Inc. provides insights into the market size and growth trends of this industry over the forecast timeline. The study evaluates key aspects of market in terms of the demand landscape, driving factors and growth strategies adopted by market players.
The software modular PLC market is anticipated to witness a high growth over the coming years owing to the rise in capital investments for automating the industrial processes. The software is being used by end users in the metal & mining, and power & energy industries to enhance and implement automation for standardization. The software is a vital module in the automation solutions as they aid in real-time communication at a high speed. In the industry, several PLC software programs are available according to the necessity and mechanism of the devices.
Request for an in-depth table of contents for this report @ www.gminsights.com/request-toc/upcoming/2472
A modular component consists of various modules that can be coupled together to design, build, and manufacture a customized controller. The base module of the modular device consists of core components which include computer processor, input connections, and electrical power regulation. Supplementary modules include analog to digital signal converters or additional outputs that can also be included in the core modular unit as per the requirements. These devices are easier to repair, have advanced memory, and have the capability to store a high volume of data. In addition, they provide automation solutions, which include features such as interoperability, system stability, and reliability, which will drive the adoption of modular PLC components over the forecast timeline.
Micro modular PLC market is driven by factors such as the growing need for compact and automation solutions, smaller size of the components, scalability, enhanced flexibility, and ease of programming. Usage of the micro-components helps end-use industries to interpret and monitor different variables and to actuate and control external systems. These components help in basic controls in a variety of general applications and are cost-effective and user-friendly. In addition, the rising demand for compact solutions in automation, extensive adoption of IoT connectivity, and growing awareness of automation in various industrial processes are the key factors driving the micro modular PLC market growth.
Request for customization @ www.gminsights.com/roc/2472
Asia Pacific modular PLC market is anticipated to grow at a high rate owing to the growing demand from power & energy, and food & beverage industries. The industry is projected to grow owing to the rise in the manufacturing industries and the growing power distribution networks in China, India, Japan, and Singapore. The region has witnessed a rise in electricity consumption owing to fast industrialization and a wide customer base. The effective usage of the modular components is enhancing efficiency and reducing production costs & manpower, driving the modular PLC market demand in the region.
Key players operating in the modular PLC market include B&R Industrial Automation, Mitsubishi Electric, Rockwell Automation, Inc., Omron Corporation, ABB Limited, Schneider Electric SE, and Siemens AG. Increasing rivalry among key players is expected to boost the modular PLC market growth. Companies are undergoing mergers and collaborations to enhance their product portfolio and strengthen their market position.
Browse Complete Report Summary @ www.gminsights.com/industry-analysis/modular-plc-market