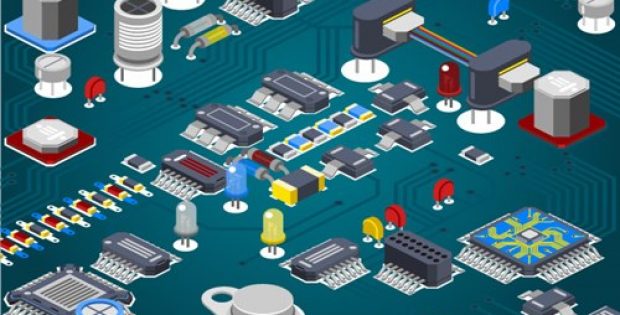 The ternary system lessens the overall information semiconductors require to process
Reports confirm that a research team from South Korea has been successful in demonstrating an energy efficient ternary metal-oxide semiconductor design on a wafer of large size.
Apparently, professor of Electrical & Computer Engineering Department at UNIST, Kyung Rok Kim and his team have successfully built a semiconductor that functions in a ternary logic system rather than the current binary one. The results of the test are available in scientific journal Nature Electronics.
Sources familiar with the matter informed that using the ternary system of 0,1,2 lessens the overall information semiconductors require to process and makes them faster, while leading to less power consumption. Besides, it will also enable further miniaturization of chips.
For instance, to express 128 number in the existing binary system, 8 bits are required. With the ternary system, only 5 'trits' will be needed.
Seemingly, power leakage is a crucial problem in reducing the size of semiconductors. Packing extra circuits in a smaller space escalates the so-called tunnelling effect that accelerates power leakage, which in turn, needs devices to consume more electricity.
Sources further stated that to perform the test, the team of Kim implemented the ternary logic system dependent on the power leakage amount to direct the devices' power output.
According to professor Kim, if the semiconductor technology is commercialized, it could substantially transform industries like autonomous vehicles, biochips and robots, artificial intelligence, and Internet of Things, all areas where semiconductors play a major role.
Since 2017, Samsung Electronics has been supporting the research of Kim through its Science & Technology Foundation, which has provided grants worth around 667 billion won to 517 technology projects over the past few years. Presently, Samsung is looking forward to verifying the technology at its foundry business-run fab, sources added.
UNIST, short for Ulsan National Institute of Science and Technology, is one of the leading universities in South Korea which is committed to research in science and technology.
Source Credits: https://www.zdnet.com/article/korean-researchers-develop-ternary-semiconductor-tech/