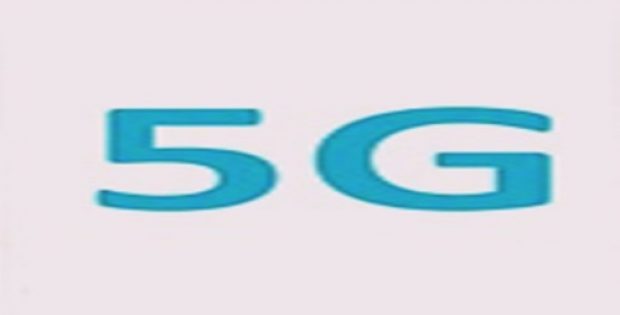 The company also claims on launching the LG V50 smartphone and HTC 5G Hub hotspot on May 31st, 2019.
U.S. telecom giant, Spirit Corp. has reportedly become the first cellular carrier to launch 5G mobile service in Houston that covers a vast footprint of 575 square miles in the city while offering service to approximately 1.6 million people.
According to a statement, Sprint CTO, John Saw said that that this probably is the largest 5G launch in terms of coverage and footprint, adding that the company is also offering a coverage map of where users can expect 5G signal during the launch, something that its rivals have not considered.
Citing its speed, Saw said that the users currently demand a network speed of over 100Mbps around in the city. To demonstrate their services capacity, the company has driven the media around for a two-mile bus trip in which it used its new LG V50 smartphone. During the drive the smartphone recorded speeds of about 100Mbps throughout the test, while peak speeds between 500Mbps to 600Mbps were achieved while the vehicle was stationary.
Reportedly, in addition to the 5G launch, Sprint has also announced that it will begin sale of the $1,152 LG V50 ThinQ 5G smartphone which will require the firm's $80-a-month Unlimited Premium plan to work with the 5G network. Furthermore, the company will also be launching its new mobile hotspot, the $600 HTC 5G Hub, which will require a $60-a-month plan with 100 gigabytes of data.
Reliable reports suggest that Sprint, with the new, next-gen mobile data service, might effectively overcome its market rivals. For the uninitiated, rival AT&T had announced its mobile 5G service in 2018, which apparently was just an invitation-only product. Whereas Verizon is only selling 5G service for home users in Houston, while T-Mobile has yet to roll out 5G of any kind.
Speaking on the potential, Michel Combes, CEO, Sprint, said that U.S. has an opportunity to win the 5G race, with the merger of Sprint and T-Mobile leading the way for the country.
Source Credit: https://www.houstonchronicle.com/techburger/article/Sprint-launches-first-widely-available-mobile-5G-13905159.php
https://www.theverge.com/2019/5/30/18645663/sprint-5g-network-now-available-atlanta-dallas-houston-kansas-city-verizon-at-t