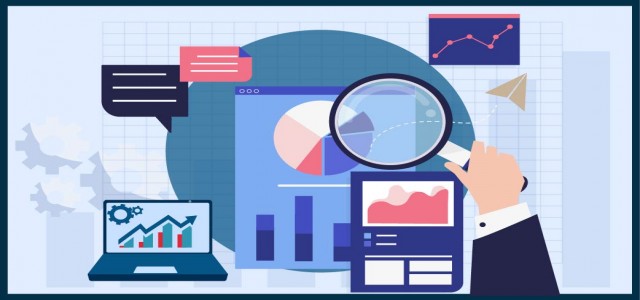 The North America titanium dioxide market size is gaining gradual momentum. The material is sourced from several ores such as rutile, ilmenite, and anatase. Pigment-grade titanium dioxide is used across several applications which require high opacity, durability, and brightness, including paints & coatings, rubber, plastics & adhesives, paper, cosmetics, as well as food ingredients.
Get sample copy of this research report @ https://www.graphicalresearch.com/request/1509/sample
Through recent times, titanium dioxide has gained popularity across the regional landscape due to its adoption in wide-ranging applications and its relatively low price raw material acquirement and processing. The U.S holds a considerable market share in North America titanium dioxide market as it hosts several companies offering these products for a broad-spectrum of end-user industries.
By 2026, North America titanium dioxide market size is slated to exceed USD 4.8 billion. The paints & coatings application segment exhibited a strong growth in 2019 and is further estimated to follow the trend. This can be attributed to the rising demand for the product in construction and automotive paint applications over the coming years. The plastic & rubber applications also held a market share of about 20% in 2019.
The U.S. accounted for more than 85% North American titanium dioxide market share in 2019. This growth can be mainly attributed to the large paints & coatings companies as well as rubber industries operating in the country. The region is witnessing ongoing competition from new players entering the regional market. For instance, in March 2019, INEOS acquired Cristal's North American titanium dioxide business from Tronox for USD 700 million.
The market is categorised into chloride and sulphate, based on process. Sulfate-based titanium dioxide has a brown tint, whereas chloride-based titanium dioxide usually has a blue tint. The titanium dioxide market in North America is seeing more preference for chloride-based alternatives, with several manufacturers adopting the process in the region. In 2019, the chloride process held a market share of more than 98% in terms of volume.
In 2019, the rutile grade segment witnessed considerable growth and is expected to grow at a CAGR of about 4.8% u tp 2026. This grade of titanium dioxide is manufactured by the application of both, anatase and chloride based processes.
The titanium dioxide market, based on product, is bifurcated into ultrafine and pigmentary. The pigmentary titanium dioxide is expected to lead the market with more than 95% volume share through the projected forecast period. Titanium dioxide contains the property of becoming translucent to visible light and acting as an effective ultra-violet light absorber.
According to the Skin Cancer Foundation, applying sunscreens containing titanium dioxide can help in preventing the occurrence of skin cancer. Ultrafine or nanoscale titanium dioxide is also used as a support material for catalyst applications, including its usage in the automotive industry to eliminate hazardous gas emissions, and in power stations to eliminate nitrous oxides, widening the titanium dioxide industry landscape in North America.
Request for customization @ https://www.graphicalresearch.com/request/1509/customize-this-report
Major titanium dioxide providers in North America are Lomon Billions, Venator Material Plc, The Chemours Company, Tronox Holding Plc., and Kronos.
Table of Contents (ToC) of the report:
Chapter 1 Methodology & Scope
1.1.1 Initial data exploration
1.1.2 Statistical model and forecast
1.1.3 Industry insights and validation
1.1.4 Scope, definitions, & forecast parameters
1.1.4.1 Definitions
1.1.4.2 Forecast parameters & considerations
1.1.5 Data sources
1.1.5.1 Paid sources
1.1.5.2 Secondary
1.1.5.3 Primary
Chapter 2 Executive Summary
2.1 Titanium dioxide industry 3600 synopsis, 2016 - 2026
2.1.1 Business trends
2.1.2 Process trends
2.1.3 Grade trends
2.1.4 Product trends
2.1.5 Application trends
2.1.6 Country trends
Browse complete Table of Contents (ToC) of this research report @ https://www.graphicalresearch.com/table-of-content/1509/north-america-titanium-dioxide-market
About Graphical Research:
Graphical Research is a business research firm that provides industry insights, market forecast and strategic inputs through granular research reports and advisory services. We publish targeted research reports with an aim to address varied customer needs, from market penetration and entry strategies to portfolio management and strategic outlook. We understand that business requirements are unique: our syndicate reports are designed to ensure relevance for industry participants across the value chain. We also provide custom reports that are tailored to the exact needs of the customer, with dedicated analyst support across the purchase lifecycle.