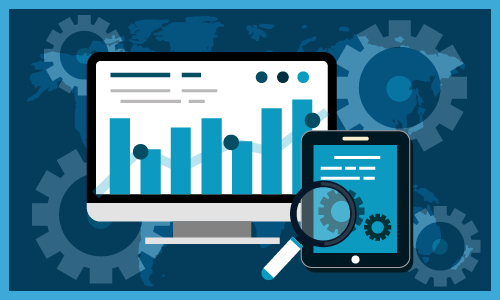 Growing awareness pertaining to the consumption of fruits and a trend towards grab-and-go options have spurred North America fruit snacks market value. Fruit snacks are gaining grounds among millennial and gen Z population as the consumers have exhibited inclination for nutrient enriched processed food in the past several years.
A notable uptick in PPP (purchasing power parity) and preference for convenience food have stimulated the growth of fruit snacks in the region. Global Market Insights, Inc., has projected North America fruit snacks market size to surpass US$1.8 billion by 2026.
Request sample copy of this report @ https://www.gminsights.com/request-sample/detail/4863
While fruit products are marketed as healthy snacks, sugars can add to type 2 diabetes, obesity and tooth decay. Amidst people with obesity and tooth decay soaring, the manufacturers have been compelled to reference sugar level with mandatory front of pack labelling.
The WHO has cited the Global Burden of Disease Study 2017 report to state that 2.3 billion people suffer from caries of permanent teeth, while over half-a-billion children suffer from caries of primary teeth globally.
Upsides of fruit snacks offset their downside as North American population is expected to exhibit traction for cold pressed bars and berry fruits. Consumers prefer fruit snack which are tasty, have significant nutritional value and proper textures. Some of the mega-trends which are likely to be more pronounced in the next five years are elucidated below.
Cold pressed bars poised to thrive
Cold pressed bars have become the go-to-trend as the production process enables natural products to retain their nutrients. Leading companies in the U.S. are likely to cash in on the innate features such as tender mouthfeel, smooth texture and soft bite.
Cold pressed bars have stemmed as the closest to real fruit pertaining to taste and retention of nutritional value. Cold pressed bars and strips snacks share witnessed a double-digit growth and was pegged at over 15% of the global share in 2019, while the momentum is likely to continue through 2026.
A compelling trend for convenience food and sedentary lifestyle has fostered the cold pressed fruit bars footprint. Since nutrition is more concentrated in fruit bars as compared to fresh fruits, North America will continue to witness a pressing demand for cold pressed fruit bars.
Berry fruits snacks count on nutritional value
Berry fruit snacks have become popular as a fiber bomb that are packed cell reinforcement antioxidants and vitamins. Fruit snacks manufacturers have shown traction towards the berries following their staggering health benefits. For instance, researchers from Harvard had concluded that women who consumed at least one serving of blueberries or two servings of strawberries per week exhibited slower rates of cognitive decline.
Furthermore, a study claimed that consumption of berries would help in reducing the chances of suffering from type 2 diabetes or cardiovascular disease. Berry fruits snacks market recorded a share of over 25% in 2019 across North America, where strawberry is likely to remain at the helm.
Online stores a go-to market model
Market penetration of online stores over the past few years has had a drastic impact on North America fruit snacks industry. Trends such as automated ordering, smart packaging, click and collect and subscription boxes are all playing an invaluable role in changing consumer behavior around fruit snacking. Online stores are likely to change the nature of fruit snacking with convenience, nutrition, personalization and by leveraging e-commerce and tech expertise.
The new go-to-market model has not escaped the attention of offline stores: General Mills has joined hands with online retailers such as foodservicedirect.com to expand its consumer base in the region. Online stores will potentially witness a robust CAGR of over 4.6% through 2026.
Shifting consumer behavior towards fruit snacks has opened an ocean of opportunity for both legacy players and nimble brands as they pride themselves on creating seamless distribution channels with mainstream stores, online stores and specialist stores.
North American population is likely to exhibit traction for snacks containing high-fiber, high nutrients and low fat food products, with cold pressed bars touted to fuel the trend.
Place an Inquiry before acquiring the report (Use Corporate Details Only):
https://www.gminsights.com/inquiry-before-buying/4863
Refer to Our Trending Reports:
Vitamin E Market revenue to hit $3 billion by 2026
Guarana Market value to hit $150 million by 2026
Asia Food Emulsifiers Market to hit $1 billion by 2026
Commercial Seaweed Market to hit $85 billion by 2026
Eubiotics Market will expand at 8.8% CAGR to surpass $4 bn by 2024