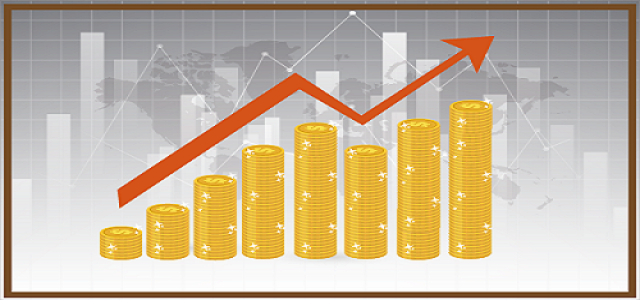 A notable rise in the penetration of internet activities and online availability of the information has spurred the growth of Asia Pacific legal process outsourcing (LPO) industry value. Over the years, legal process outsourcing has gained impetus from the rise in online reports, documents and data that has helped in solving the legal issues.
Request a sample of this research report @
https://www.graphicalresearch.com/request/1006/sample
Favorable government initiatives witnessed in India and China have been in line with increased demand for minimizing costs and boosting flexibility. Law firms and corporate legal departments will seek LPO to reduce turnaround time with cost benefits.
According to a forecast, Asia Pacific legal processing outsourcing market size is poised to surpass US$29 billion by 2024. Some of the trends which are expected to have a substantial influence on the industry dynamics are outlined below.
Offshore location services to gain impetus
At a time when demand to achieve low-cost benefits by law firms has surged considerably, offshore location service platform will continue to boost the industry trend. Offshore LPO has had an edge over onshore platform as it helps them streamline non-core legal process.
Emerging economies such as India and China are expected to be replete with offshore companies as they have lower labor rates as compared to other countries. Legal offshoring will help domestic firms tap into global expertise given that these countries claim of having highly-trained, motivated and large labor force.
Meanwhile, industry players who are accustomed with laws, rules, policies and regulations of the country may exhibit inclination for onshore services.
E-discovery services to be highly sought-after
With the demand for electronic media-based services soaring in India, China and Japan, e-discovery services are likely to spearhead the trends in APAC legal process outsourcing industry. The service will streamline the process of delivering the documents and evidence in electronic formats, thereby assisting clients to access the information seamlessly.
E-discovery technologies are likely to paly an instrumental role in collating and assessing evidence and formulating complex legal strategies to help glean essential information and large data sets.
Demand for litigation support to become more noticeable
Litigation support for managing medium to large scale litigations and developing data management services will become more noticeable in the next five years. Organizations are likely to use this service to cash in on both the features of software and hardware tools, including conversion tools, database applications, hosted solutions and precision tooling.
With decent litigation strategy, legal support service providers are expected to help in ensuring the fulfillment of corporate regulations and making proper assessment of risk.
Make an inquiry for purchasing this report @
https://www.graphicalresearch.com/request/1006/inquiry-before-buying
Strategies by leading companies
Key industry players, including CPA Global Ltd., Clutch Group, Datascribe LPO, Integreon Managed Solutions, Inc., Infosys Limited, Cobra Legal Solutions and Pangea3 are striving to boost Asia Pacific legal process outsourcing (LPO) market share. They are likely to expand their product portfolios in untapped areas to gain a competitive edge in the landscape. For instance, Integreon expanded its LPO operations in India in February 2017 by teaming up with Rachita Maker which will oversee its LPO operations in India.
Table of content:
Chapter 1.Methodology & Scope
Market scope & definitions
Assumptions
Research methodology
Chapter 3.Industry Insights
Industry segmentation
Industry ecosystem analysis
Industry impact forces

Growth drivers
Growth restraints

Regulatory overview
Porter's analysis
PESTEL analysis
Competitive landscape, 2017
Request for an in-depth table of contents for this report @
https://www.graphicalresearch.com/table-of-content/1006/apac-lpo-market