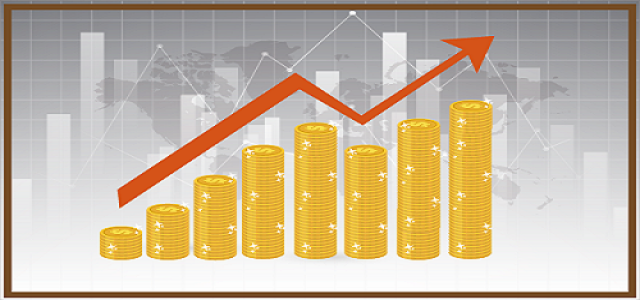 As the frequency of cyberattacks has been multiplying rapidly, the need for efficacious cyber security solutions is expected to push the APAC identity & access management market through the next few years. During 2017, the market was estimated to be worth $1 billion and is anticipated to rise at a 15% CAGR between 2020 and 2026.
Request a sample of this research report @
https://www.graphicalresearch.com/request/1131/sample
With the necessity to work remotely, the increased mobility and the trending Work from Home (WFH) culture in the wake of the COVID-19 pandemic have been fueling the APAC identity & access management market expansion. The following top four trends have been enabling the expansion of the industry size:
Popularity of social media to pose increased threats
The surging usage of social media platforms has been gaining momentum of late. The increasing number of users of these platforms has been spawning rising number of IAM risks. Since several companies utilize these social media platforms for communicating with their client base and developing brand awareness, the users' confidential information is at risk of being compromised.
Several other risks pertaining to compliance, public relations, legal, operational and regulatory issues can lead to loss of customers, and consequently to reduction in revenue gains. This has rendered it mandatory for social media solution & service providers to deploy IAM solutions, due to which the APAC identity & access management market is expected to keep soaring.
Alarming increase in ransomware attacks in public sector and utilities
Public sector and utilities application is projected to accrue considerable revenue share in the APAC identity & access management industry. The remarkable growth opportunities across the segment can be attributed to the persistent cyber threats including ransomware attacks and DDOS witnessed by the water & energy power utilities.
The increased frequency of these attacks has been disrupting industrial power supply apart from potential information, revenue, and asset loss. In order to prevent these adverse situations, the public sector has been adopting IAM solutions to a greater extent recently.
Directory services segment to exhibit commendable demand
In terms of solutions, the market has been bifurcated into directory services, single sign-on, compliance & governance, advanced authentication, provisioning, and password management. Of these, the directory services segment is likely to command a significant share through the forecast timeline. The segment is likely to rise at a promising 14% CAGR in the upcoming times.
This is due to the ability of these services to permit users to access resources, services, and information through a single point. They enhance the overall performance of the organizations by securing sophisticated approval workflows, enforcement of security policies, and avoidance of superfluous user accounts.
Make an inquiry for purchasing this report @
https://www.graphicalresearch.com/request/1131/inquiry-before-buying
China to emerge as a prominent market due to government investments in IoT
In 2017, China held a share of 29% in the APAC identity & access management market and is anticipated to grow at a high rate by 2026. The marked expansion of the regional segment is backed by the Chinese government's massive investments for deploying cloud computing and Internet of Things (IoT).
To cite an instance of the same, during September 2018, the government of China announced its plan to invest over $15 billion in big data and cloud computing. Numerous providers have also been actively expanding their offerings to cater to the needs of customers.
HCL Technologies, Oracle, Infosys, IBM Corporation, SailPoint Technologies, and Microsoft are some leading providers in the Asia Pacific identity & access management industry.
Table of content:
Chapter 1.Methodology & Scope
Market scope & definitions
Assumptions
Research methodology
Chapter 3.Industry Insights
Industry segmentation
Industry ecosystem analysis
Industry impact forces

Growth drivers
Growth restraints

Regulatory overview
Porter's analysis
PESTEL analysis
Competitive landscape, 2017
Request for an in-depth table of contents for this report @
https://www.graphicalresearch.com/table-of-content/1131/apac-identity-and-access-management-market