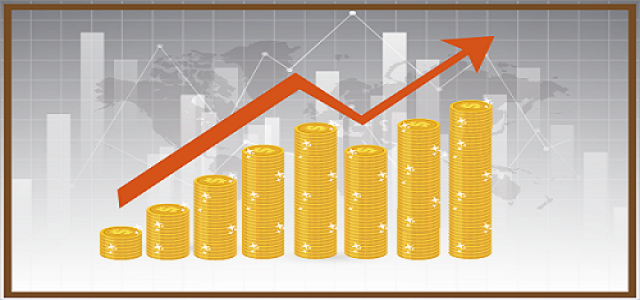 The development of a robust IT infrastructure coupled with the emergence of numerous data center facilities as well as advanced technologies including IoT and 5G across the region have been instigating expansion of the Europe data center cooling market share.
The regional market was valued at $3 billion during 2017 and is projected to rise at a 12% CAGR between 2018 and 2024. The following three trends have been pushing the Europe data center cooling industry forecast:
Request a sample of this research report @
https://www.graphicalresearch.com/request/1127/sample
Rack-based cooling technique to gain momentum owing to enhanced efficiency
In terms of cooling techniques utilized, the data center cooling market has been bifurcated into room-based technique and row-based or rack-based technique. The latter is expected to witness a considerable upsurge through the upcoming times, thanks to its improved efficiency in absorbing the heat generated by the machinery and neutralizing it in time to prevent it from affecting the room environment.
Highly suitable for high-density application areas, this technique can be utilized for a minimum capacity of approximately 6-7kW. In-row cooling units with high density permit the operators to boost server capacities by minimizing the carbon footprint. With more operators installing these systems, the Europe data center cooling market share is expected to augment through the forecast timeframe.
Maintenance and support services segment to register high revenue gains
With the rising demand for advanced machinery and equipment across the industrial sector in the region, the Europe data center cooling market will garner considerable momentum. The need to regularly inspect the performance of IT devices in order to minimize system failures and downtime has been creating significant demand for data center cooling solutions across Europe.
The industrial sector particularly has been focusing on preventative maintenance in order to estimate the operational efficiency as well as the lifetime of their systems. These factors might function as enablers of growth by increasing the deployment of data center cooling systems across Europe.
IT & telecom sector to integrate more cooling solutions as network connectivity improves
Numerous IT & telecom service providers have been integrating cooling systems across their data centers to ensure enhanced heat management of their devices. The escalating volume of data traffic alongside the integration of numerous electrical devices will result in a growing demand for efficient cooling systems.
Additionally, the introduction of 5G connectivity has been setting the stage for an advanced telecom sector, which can lead to a gigantic IoT ecosystem that caters to the unquenchable need of millions of connected devices. This imminent emergence of advanced connectivity is likely to bolster the Europe data center cooling market growth through the forecast timeline.
Make an inquiry for purchasing this report @
https://www.graphicalresearch.com/request/1006/inquiry-before-buying
With the stronger presence of multinational companies across the region, the massive amount of customer data will need to be managed responsibly across mega-facilities. As numerous such mega-facilities are certain to require efficient cooling solutions, the Europe data center cooling industry is anticipated to attain a considerable revenue of around $6 billion by 2024.
Some of the key providers in the Europe data center cooling market include Condair Group AG, Schneider Electric, Rittal GmbH, Asetek, Climaveneta, Airedale International Air Conditioning Ltd., Nortek Air Solutions, Black Box Corporation, and AdaptivCOOL.
Table of content:
Chapter 1.Methodology & Scope
Market scope & definitions
Assumptions
Research methodology
Chapter 3.Industry Insights
Industry segmentation
Industry ecosystem analysis
Industry impact forces

Growth drivers
Growth restraints

Regulatory overview
Porter's analysis
PESTEL analysis
Competitive landscape, 2017
Request for an in-depth table of contents for this report @
https://www.graphicalresearch.com/table-of-content/1127/europe-data-center-cooling-market