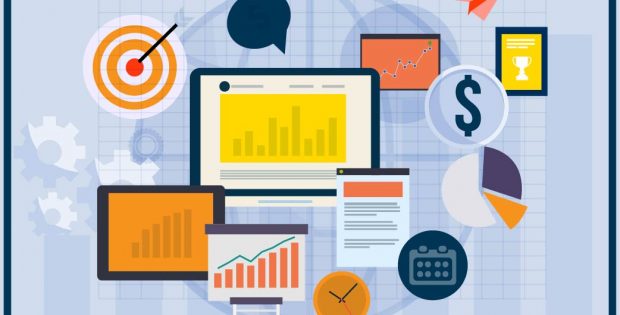 The U.S. smart speaker market share is anticipated to register a commendable CAGR of 25% over 2018-2024. The United States being one of the most progressive nations as far as technological penetration is concerned, observes an upper hand in the global smart speaker industry. Increasing regional demand for wireless connection and rising IoT applications is driving the U.S. smart speaker market. But the one factor that has been undeniably impelling the regional industry is the escalating penetration of smart homes in the nation. A research study conducted by U.S. tech magnate Metova claims that more than 85% of consumers in the U.S. now own some form of smart home device, while over 65% have already purchased a voice-controlled system such as Google Home or an Amazon Alexa.
Request for Sample Copy of This Report @ https://www.gminsights.com/request-sample/detail/1757
The inception of smart speaker market has created ripples of anticipation among modern-day consumers, given that an analogy has always existed between the Internet of Things and consumer preferences. With more and more products making inroads in the smart industry, companies have been focusing on using connected devices to raise the efficiency of existing operations by a few notches. Ever since the advent of the smart era, leading tech giants such as Apple and Google have been engaging in a fierce battle to gain the upper hand in terms of smart products' development.
The increasing usage of IVAs in the healthcare industry is expected to open new growth opportunities to the smart speaker market. These devices will be incorporated in the patient's room in hospitals that will allow the patients to forward updates and requests to doctors and nurses through voice controls. The integration of these devices with platforms, such as building management systems, will allow the adjustment of window blinds and lighting. Several organizations are partnering with technology giants to develop such devices with advanced security. For instance, the Thomas Jefferson University Hospitals and IBM are jointly developing smart speakers that respond to a set of specific voice commands.
Make an Inquiry for purchasing this Report @ https://www.gminsights.com/inquiry-before-buying/1757
Advertising on these devices will propel the growth of smart speaker market over the next few years. Businesses are increasingly experimenting with advertising via these devices due to their increasing popularity. Several companies, such as Burger King, VoiceLabs, and Oprah's Favorite Things, have debuted on the IVA-enabled devices. The companies are implementing several policies to regularize the advertising on these devices. For instance, a policy by Amazon allows music services, such as Pandora and Spotify, to advertise on the platforms.
The Siri-enabled smart speaker market is anticipated to grow rapidly due to the large popularity of Apple devices among the consumers. Superior sound quality as compared to the other speakers is adding to the increased shipments of these devices. Furthermore, the compatibility of these devices with the iOS is expected to propel the industry growth due to the large-scale adoption of iOS-enabled smartphones.
Browse Complete Report Summary @ https://www.gminsights.com/industry-analysis/smart-speaker-market
Despite having associated risks such as security breaches and data threats, the smart speaker industry is certain to witness a phenomenal demand over the coming years. The projected growth curve of this market aptly justifies that this vertical holds a tremendous set of opportunities for application developers, component suppliers, network operators, and several other vendors. Global Market Insights, Inc., projects the overall smart speaker market to register a massive CAGR of 33% over 2018-2024, in terms of shipments.