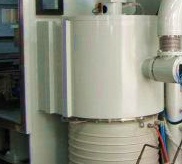 Global Vacuum Coating Equipment Market is majorly driven by escalating automobile production, and electronics industry. Also, the technology has witnessed considerable growth in recent years owing to its application in power generation industry such as solar energy. It is used to coat solar panels with thin uniform black layer to attract maximum solar rays possible. These multiple and diverse application sectors offer a healthy growth to global market.As per Global Market Insights, Inc., vacuum coating equipment market is poised to exceed a revenue of USD 47 billion by 2024 with a CAGR of 8 % over the coming seven years.
Based on the various vacuum coating equipment available in the market, physical vapor deposition (PVD) vacuum coating equipment market is witnessing a significant demand from industrial and automotive sectors. A continuous upsurge in passenger vehicle sales rate globally is expected to leave an influential impact on the overall vacuum coating equipment market. PVD coating day by day is replacing other conventional coatings such as chrome plating, painting, electroplating, etc.
Longer shelf life, scratch resistant surface, bright colors that result in better performance of the engine, are some of the driving factors behind the industry's significant expansion. PVD coating based vacuum coating equipment industry almost covered 39% of the overall market in 2015, and is anticipated to grow strikingly at an annual rate of 9% over the coming seven years. However, the complexity of the product may somewhat hinder the growth projection.


To access a sample copy or view the vacuum coating equipment market report in detail along with the table of contents, please click the link below:www.gminsights.com/request-sample/detail/1397


The evolving automotive industry is also offering huge business opportunities to the CVD vacuum coating equipment market. This equipment provides a uniform coating layer on the product and can be customized as per the product's specifications. CVD vacuum coating equipment industry is also gaining a considerable share from its heavy deployment in integrated circuits, photovoltaics devices, metal-organic frameworks, polymerization, low-K dielectrics, and gas sensing.
CVD, PVD, and magnetron sputtering are the major products of vacuum coating equipment. PVD vacuum coating equipment market is expected to record a CAGR of 9% over the period of 2016-2024, driven by lower initial equipment costs along with the product properties such as an elongated shelf life, bright color, and aesthetic appeal. The ability of the product to handle complexities pertaining to varied shapes and will further boost its demand. PVD coatings are also used for engine parts such as gears, piston rings, train valves, and piston pins, which helps in reducing engine wear & tear and enhances its performance.
APAC vacuum coating equipment market, which contributed over 50% of the revenue in 2015, is predicted to boost the overall industry growth in the future subject to rising energy requirement and the huge presence of key smartphone manufacturers in the region. LATAM vacuum coating equipment industry size is forecast to observe a massive surge over the coming seven years, driven by escalating equipment demand for metallizing chip carriers and microelectronic circuits.
U.S. being a leading participant in the renewable energy production, is estimated to remarkably contribute toward the global vacuum coating equipment market. Latin America is also likely to be a major ground for the vacuum coating equipment market growth in the coming years, attributed to the region being one of the largest commodities producers in the world.