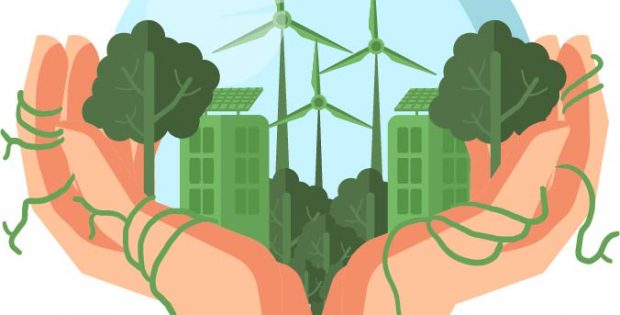 Asia Pacific is expected to emerge as one of the most popular regional grounds for vertical farming market, primarily aided by countries such as Singapore and Japan where land scarcity has become an issue of national concern plaguing the country. Other countries such as China, India, South Korea, and Taiwan are also touted to become highly lucrative revenue pockets for APAC vertical farming market. Indeed, APAC accounted for 30% of the overall vertical farming industry share in 2017. Powered by changing food patterns, rising population, and lack of arable land, APAC is expected to become the largest vertical farming industry in the years to come. for vertical farming in coming years. Japan and Singapore are the major markets for vertical farming and it is expected to rise in future due to rising land scarcity.
Based on technology, the vertical farming market is categorized into hydroponics, aeroponic and aquaponics. Hydroponics segment will show a CAGR of around 26% over the forecast timeframe. Aquaponics is also a popular segment as it involves rearing of fishes and using the waste water from the fish tanks to irrigate the crops for harvesting. Adoption of this technology is limited in industry due to higher maintenance and operational costs of vertical farms using this technology. However, higher profit margins associated with this technology will increase its demand during the forecast years.
To access a sample copy or view the Vertical farming market report in detail along with the table of contents, please click the link below: www.gminsights.com/request-sample/detail/1525
Based on application, there are indoor and outdoor vertical farms. Indoor vertical farming is extensively practiced in parking, warehouses, shipping containers, controlled environment agriculture (CEA), etc. It plays a vital role in meeting the rising food demand, primarily in the emerging economies, as indoor vertical farming applications help produce 75 times more food per square foot as compared to the traditional farming.
Growth Drivers
Soaring population levels leading to imbalances in food demand and supply
Scarcity of farming land: A major natural resource
Stabilized crop production irrespective of climatic changes
Conservation and recycling of natural resources
Vertical farming market has been establishing its footprint at the top-notch as well as the grass root level. The number of vertical farms have been increasing exponentially across the globe, subject to the numerous advantages of this farming technique, such as disease restriction, water conservation, reduction in the usage of pesticides and herbicides, and elimination of post harvesting processing. Recently, AeroFarms, an indoor agriculture firm, established a facility in upstate New York in 2015. The facility measures almost 70,000 square feet, and is touted to be the world's largest indoor vertical farm. This farm uses the aeroponics technology to grow kale, bok choy, mustard greens, arugula, red romaine, watercress, and many other salad greens, without sunlight or soil.
Equipment holds largest share of about 38% in product segment of vertical farming market. This segment includes equipment such as lightning systems, pumps & irrigation systems, sensors, tanks, meters, etc. All of these are necessary to support crop growth, provide controlled environment and for farms monitoring. Fruits, vegetables & herbs shows the around 33% CAGR from 2017 to 2024. This segment includes tomatoes, lettuce, bell & chili peppers, strawberry, etc.
Prominent players operating in this market often engage in collaborations to enhance crop yield and provide a positive impetus to vertical farming market. For instance, Philips Lighting, one of the global lighting technology leaders, announced last year that it has completed the installation of Philips GreenPower LED Production Modules at Ecobain Gardens, the largest commercial vertical farm operation in Canada. Through this venture of upgrading the previously used lighting in the facility from fluorescent to LED, Philips Lighting aims to help the vertical farming industry major enhance production on a commercial scale, improve growing cycles, and help to grow healthier plants. The move had been touted to save close to CAD 30,000 in energy costs per year.
Browse Full Report: www.gminsights.com/industry-analysis/vertical-farming-market