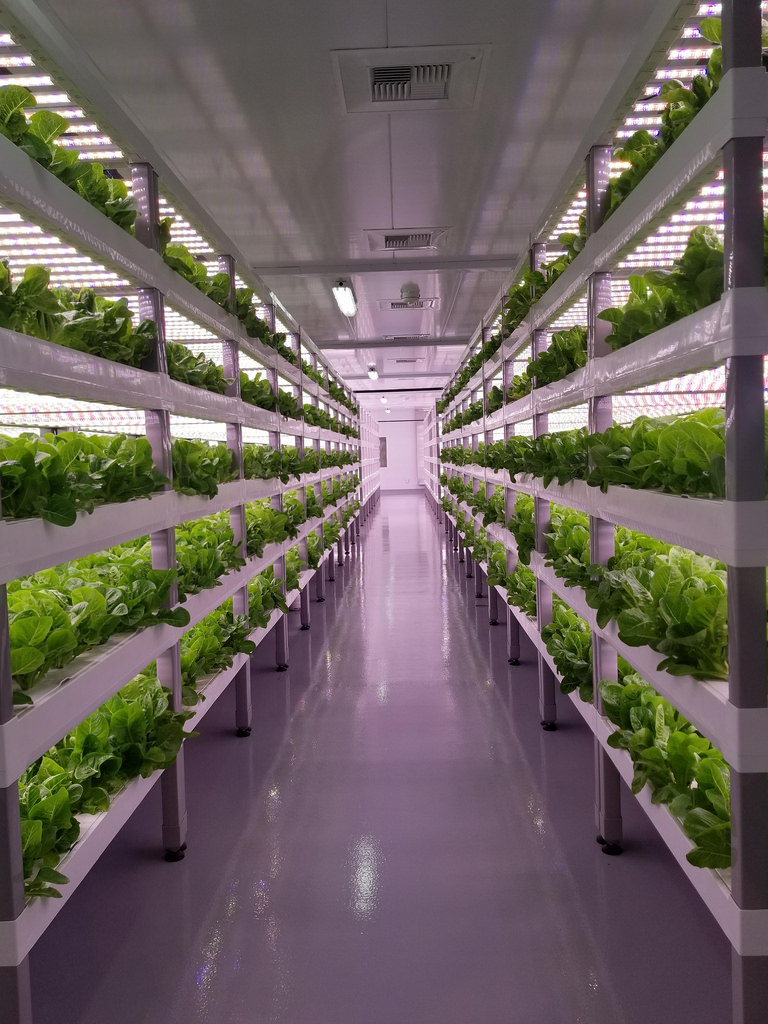 Vertical farming market has emerged as one of the most lucrative spheres in recent times, on account of the fact that this type of farming offers numerous benefits like low dependency on soil fertility, human labor and less usage of agrochemicals and water. As per estimates, the vertical farming market is projected to exceed $13 billion by 2024, primarily driven by the increasing population rate globally that has led to an upsurge in the demand for food.
What are the trends and drivers that will boost vertical farming?
Reduction in arable land throughout the world resulting in the growing need for food security is a major factor that is likely to boost the vertical farming industry. Food security depends on certain aspects like availability, accessibility, stability, and utilization which is possible through vertical farming. In the future, nearly 90% of crop production is estimated to be sourced from higher yields and the remaining share from farmland expansion. These trends are slated to be significant drivers boosting the demand for vertical farming.
How will technological advancements in vertical farming benefit market growth? 
Considering how innovations and advancements in farming have unfolded over the last few years, the vertical farming technology is expected to take place in retail centers itself, which will reduce transportation cost, time and lower the chances of spoilage. Advancements like these will help save on expenditure and improve the quality of produce, thereby acting as a beneficial factor augmenting vertical farm market growth.
Is the world's shrinking farmland a good sign for the growth of the vertical farming market? 
According to data compiled by the United States Department of Agriculture, farmlands in the U.S. reduced from 922 million acres in 2017 to 915 million acres in 2012 owing to rising climatic changes and unpredictable nature of geological and metrological events like droughts, floods, hailstorms and tornadoes that affected crop fields. In a bid to protect crops from natural calamities, the adoption of innovative farming methods like vertical farming is bound to increase, given that it encourages optimum use of farmlands and negligible effects of climatic conditions.
Which application is likely to majorly influence the growth of vertical farming market in the future? 
The application landscape of vertical farming market comprises indoor and outdoor vertical farms. Indoor farming is a form of widely practiced controlled environment agriculture, commonly observed in warehouses and parking lots. Vertical farming market from indoor farming is estimated to witness a CAGR of 28% over 2018-2024, since this type of farming plays a significant role in sufficing the growing food demands due to increasing population and scarce croplands. Indoor vertical farming sets itself on a very lucrative position owing to factors like less water consumption and more harvest without damage irrespective of sudden climatic changes.
To access a sample copy or view the vertical farming market report in detail along with the table of contents, please click the link below:
www.gminsights.com/request-sample/detail/1525
What is the role that APAC will have to play in the expansion of the global vertical farming market?
In terms of regional growth, Asia Pacific shows the highest potential with a growth rate of nearly 30% from 2018 to 2024. Initially, the product market grew popular in southeast Asia attributed to regional difficulties like land scarcity and high food imports. Recently, data compiled by the United Nations and the Department of Economic and Social Affairs revealed that by 2030 cities in Asia with 500,000 or more inhabitants are estimated to grow by 30%. The rising population coupled with surging food demands in countries like South Korea, Taiwan and India will propel the Asia-Pacific vertical farming market in the ensuing years.