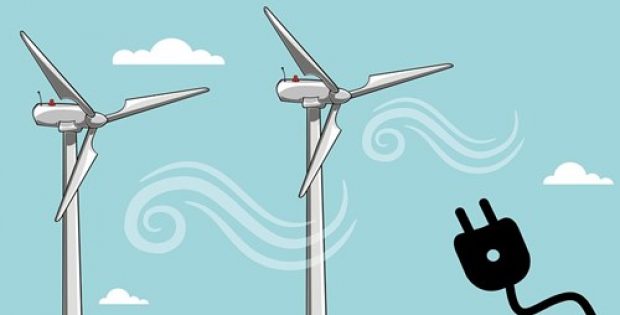 Vineyard Wind, a renowned US-based offshore wind developer, reportedly announced a new collaboration deal with Marmon Utility, a renowned Marmon/Berkshire Hathaway firm based in Seymour, to create USA's first Tier-1 offshore wind supplier.
The contract calls for Marmon Utility to start manufacturing capabilities in its Connecticut facility manufacturing Kerite cables to provide all or some inter-array cable cores required for the Park City Wind project, the new wind power project that is proposed by Vineyard Wind, based in New Bedford, Massachusetts.
The supply agreement would lead to approximately $40 million in direct expenditures across Connecticut, while the facility expansion at Seymour would create a projected 35 permanent FTE (full-time equivalent) job openings. Over the next 10 years, the expanded Seymour facility would make $400 million in direct income and create about 350 FTE jobs in Connecticut.
CEO of Vineyard Wind, Lars Thaaning Pedersen, stated that the collaboration between the two companies is an amazing development opportunity for the state to establish a world-class offshore wind industry. The announcement is a momentous step in the right direction; however, it is just the beginning.
Pedersen further added that just like the aerospace sector, the company believes that manufacturers across the state can be an integral part of this rapidly emerging market, creating economic opportunity and long-term jobs for Connecticut residents.
President of Marmon Utility, Power Cable, Angelo Santamaria stated that the company is thrilled about the opportunity of collaborating with an innovative enterprise like Vineyard Wind and becoming the first Tier 1 Offshore Wind power cables' supplier of America.
Santamaria further added that an agreement of this magnitude would generate Connecticut manufacturing jobs, create economic opportunities. Furthermore, it would also establish the Marmon Utility and its Kerite power cable brand in the developing renewable energy sector over the forthcoming decades.
Vineyard Wind's offshore wind project proposal includes options of developing a project of up to 1,200MW. The project would generate more than $1.6 billion in direct financial benefits.
Previously in August, the company also submitted a proposal for additional offshore wind farm development off the coastline of Massachusetts.
Source credit: https://westfaironline.com/117859/vineyard-wind-partners-with-seymours-marmon-utility-to-boost-wind-power-proposal/