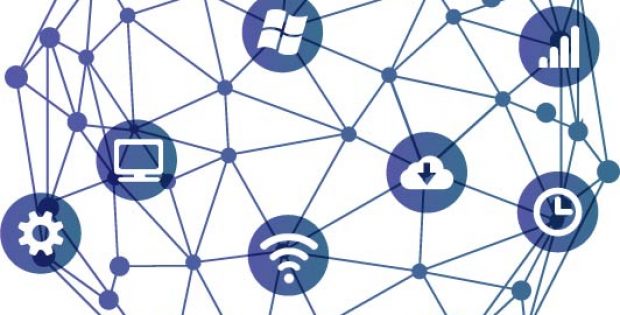 The phone-to-phone voice over internet protocol (VoIP) market is estimated to grow at a CAGR of over 17% from 2019 to 2025. The market growth is attributed to the rising penetration of smartphones and affordable domestic and international calling service plans offered by VoIP service providers. This has facilitated the demand for IP phone systems, which offer advanced functionalities such as call waiting and routing options as compared to analog phones.
The rapid influx of advanced technologies has brought another vertical to the forefront of the voice over internet protocol (VoIP) market landscape. Incepted somewhere in the 1990s, the VoIP technology is now garnering universal attention on account of the fact that it is one of the most effective methods of voice calling across the globe. As the landscape of mobile industry evolves by the day, it is being touted that VoIP might soon overtake the presence of PSTN as far as voice calling is concerned, thereby augmenting the global voice over internet protocol (VoIP) market.
The fixed voice over internet protocol (VoIP) market held a market share of over 62% in 2018 and is expected to dominate the market with a share of over 55% in 2025. As a reliable communications infrastructure is vital for the success of any organization to ensure seamless internal and external communications, they choose fixed VoIP. A system offers optimum security to safeguard communication as the numbers are assigned by the service providers, which can be traced back to the PSTN line to detect the cases of fraud.
The international VoIP calls market is projected hold a major share of over 50% by 2025. The demand for international VoIP calling services will increase as they enable huge cost-savings for enterprises who have their offices and customers across remotely distributed locations. Several affordable international calling plans or plan extensions are being offered by VoIP service providers, enabling organizations to conduct business across borders at low calling rates.
To access a sample copy or view the voice over internet protocol (VoIP) market report in detail along with the table of contents, please click the link below: https://www.gminsights.com/request-sample/detail/2989
The education voice over internet protocol (VoIP) market is expected to witness a growth rate of over 18% during the forecast timeline due to the extensive use of IP phones and softphone applications to enable collaboration among classes and conduct seminars through VoIP systems without physically being present at the location. The technology is gaining traction to reduce the amount spent on procuring expensive telephony equipment. Phone systems are widely being used by school authorities to interact with parents to provide alerts and updates regarding child's behavior and progress. As traditional phones incur huge calling expenses, the educational institutions are adopting such phones to utilize the benefits of the cost-effective communication system. These phones facilitate smooth voice communication to enhance school administration and enable departments and teams to handle calls efficiently.
North America is projected to dominate the voice over internet protocol (VoIP) market in 2025 with a share of over 40%. Huge adoption of cloud services, advanced telecommunications infrastructure, and rising popularity of workforce mobility will support the market growth. Enterprises in the region are migrating from traditional PSTN network to cloud-based telephony to reduce hardware dependency, increase scalability, and improve collaboration. For instance, in October 2017, Dialpad introduced its cloud communications platform and expanded its footprint to serve companies in Canada. By opening a new office in Vancouver, the company enabled SMBs and large enterprises to modernize their cloud infrastructure.
Browse Complete Report Summary @ https://www.gminsights.com/industry-analysis/voice-over-internet-protocol-voip-market
Companies nowadays have begun to depict practical demonstrations such as instant website calling and live video assistance for customers. As the demand for these solutions increases across numerous end-use verticals, the global voice over internet protocol is expected to emerge as one of the most pathbreaking technology verticals in recent times. As per a report by Global Market Insights, Inc., the overall voice over internet protocol (VoIP) market is anticipated to surpass USD 55 billion by 2025.