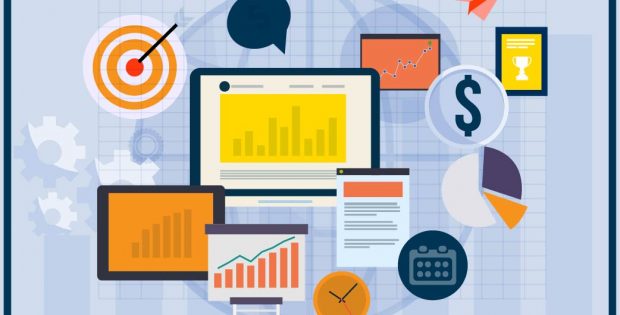 Wireless fire detection system market is characterized by the presence of heat, smoke, gas, and multi-sensor types. The demand for multi-sensor detectors will grow due to their capability to detect both smoke and heat. These devices are easy to install in a minimum time as compared to wired devices. In mining facilities and disaster evacuation, false alerts can stop the operations for long durations, causing inconvenience for hours and incurring financial losses. Multi-sensor detectors are widely used in these applications as they provide a high level of reliability, decreasing inconvenience and financial losses.
Thriving in an era dominated by smart variables, wireless fire detection system market size has observed a commendable rise lately, owing to the adoption of smart technologies in building management. In the coming years, the deployment of high-grade technologies such as sensors, IoT, and other wireless embedded systems may increase tremendously, massively augmenting product demand. On these grounds, technology providers have been working to develop advanced systems so as to ensure safety and security in new construction projects, that would help augment wireless fire detection systems industry.
To access a sample copy or view the wireless fire detection system market report in detail along with the table of contents, please click the link below: https://www.gminsights.com/request-sample/detail/2493
Core companies partaking in wireless fire detection system market share have lately been highly proactive in launching advanced prototypes of fire safety systems. The introduction of Siemens's wireless next-generation product, SWING, aptly justifies the aforementioned statement. Through SWING's launch, Siemens has brought about a tremendous change of dynamics in the product landscape of wireless fire detection system market. That apart, the company has also brought forth a transformation in the outlook of product development from the technological and customers points of view.
Wireless fire detection systems industry has lately witnessed the penetration of myriad technology and telecommunication companies, given how pivotal the incorporation of IoT is in these systems. Merely a few days back, Samsung signed an agreement with Vodafone to deploy IoT based smart home products across some of European countries. This strategic partnership has also made available a range of consumer and next-generation security products including smoke detectors, security cameras, and water leak sensors. As per their estimation, by the end of 2020, there will be approximately 290 million consumer smart home devices deployed across selected European countries. Such strategies of household safety device manufacturers to provide smarter and convenient consumer products is likely to propel wireless fire detection system market size.
Currently, in order to consolidate their stance in wireless fire detection system market, numerous companies have been robustly adopting proven, time-tested strategies such as M&As and JVs. Electronic Security Specialists for instance, recently purchased one of the leading wireless security system providers, Frase Protection. Through this deal, ESSC not only extended its business reach across North America but also added residential and commercial wireless facilities to its portfolio.
Browse Complete Report Summary @ https://www.gminsights.com/industry-analysis/wireless-fire-detection-system-market
In the years to come, as core firms continue to implement effective growth tactics, the commercialization scale of wireless fire detection system market is poised to take a turn for the better. Being a strictly regulatory-driven space, the changing policies of regional governments and their initiatives for the development of smart cities will also have a commendable impact on wireless fire detection systems industry trends. As per estimates, wireless fire detection system market will surpass a revenue collection of USD 500 million by the end of 2024.