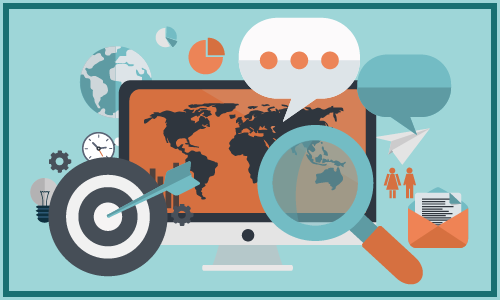 X-ray security screening system market is expected to grow over the estimated timespan, owing to the increasing adoption at the border crossing points to ensure safety and security. Persisting risk of terrorist attacks has encouraged the investment form the aviation sector. The systems are increasingly being implemented in the airports to prevent the harm to passengers, aircrafts, & crew and enhance national security, thus propelling the x-ray security screening system market growth. Growing threats of drug trafficking, illegal arms trade, and illegal immigration has increased the governments of various countries to use these scanning systems at public places including hotels, government sites, transport hubs, and museums & concerts.
A high movement of illegal contraband such as drugs, radioactive materials, and weaponry across country borders is further propelling the x-ray security screening system market. The International Atomic Energy Agency (IAEA) reported nearly 2,500 incidents of trafficking of radioactive materials from 1995-2015. In light of such instances, governments of various economies are intensifying their security protocols and deploying advanced technologies in high-stress locations such as airports, transit locations, malls, and other public locations.
There is a substantial increase in airport construction and modernization activities which is further propelling x-ray security screening system market demand. For instance, in September 2017, the Pittsburgh International Airport (PIT) and its managing Allegheny County Airport Authority (ACAA) announced that they had initiated a USD 1.1 billion terminal modernization plan. The plan places a high focus on improving the efficiency of the security screening process by installing new technologies that can detect the presence of contraband in luggage and on travelers and aims to replace traditional security processes.
To access a sample copy or view the x-ray security screening system market report in detail along with the table of contents, please click the link below: www.gminsights.com/request-sample/detail/505 
Segmentation of the x-ray security screening system market by end-use indicates that the transit industry sub-segment will have the highest growth. These systems aid in identifying potential threats coming from the evaluation of suspicious packages, vehicle scanning, suspect scanning, custom searches through wall scanning to reduce disruption in the public.
The product screening application segment of the x-ray security screening system market holds the largest market share as they are used for the detection of illegal weapons, explosives, contraband, toxic materials and narcotics to safeguard people against any kinds of potential threats. The equipment is highly beneficial in cases where packages that cannot be unpacked for checking.
Asia Pacific is expected to grow at a fast pace in the industry over the future, owing to growing number of passengers travelling through airways. Growing trade across the borders, particularly in developing countries including India and China is driving the adoption of these systems. Astrophysics, in partnership with the local supplier, will supply this equipment for the 2018 Winter Olympics and Paralympics in South Korea later this year, thus impacting the x-ray security screening system market positively.
Amidst the backdrop where the prevalence of sophisticated crimes and infrastructure security demand are slated to increase parallelly, it is rather overt for the global X-ray security screening system market to garner massive proceeds in the coming years. Speaking of the competitive landscape, the X-ray security screening system industry comprises some renowned names including MinXray, Inc., Adani Systems Inc., Kapri Corp, L-3 Communications Security & Detection Systems, and Westminster International Ltd., that are vigorously investing in R&D to stay ahead of the competitors, in terms of geographical reach and product & services portfolio. All in all, fueled by these dynamic trends, the overall X-ray security screening system market is slated to surpass USD 3 billion by 2024.